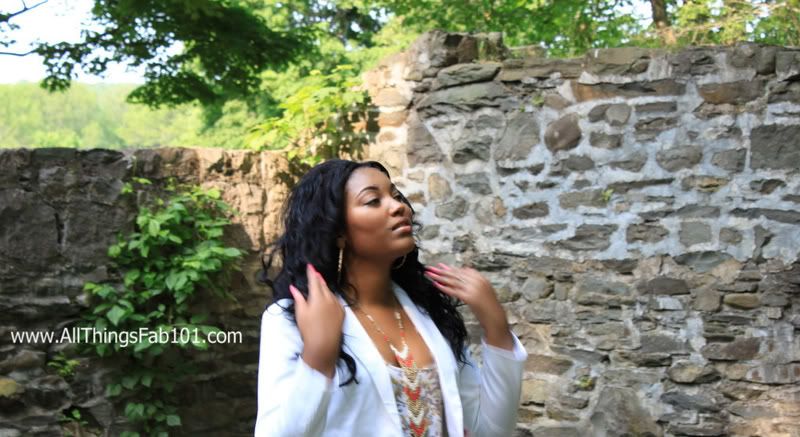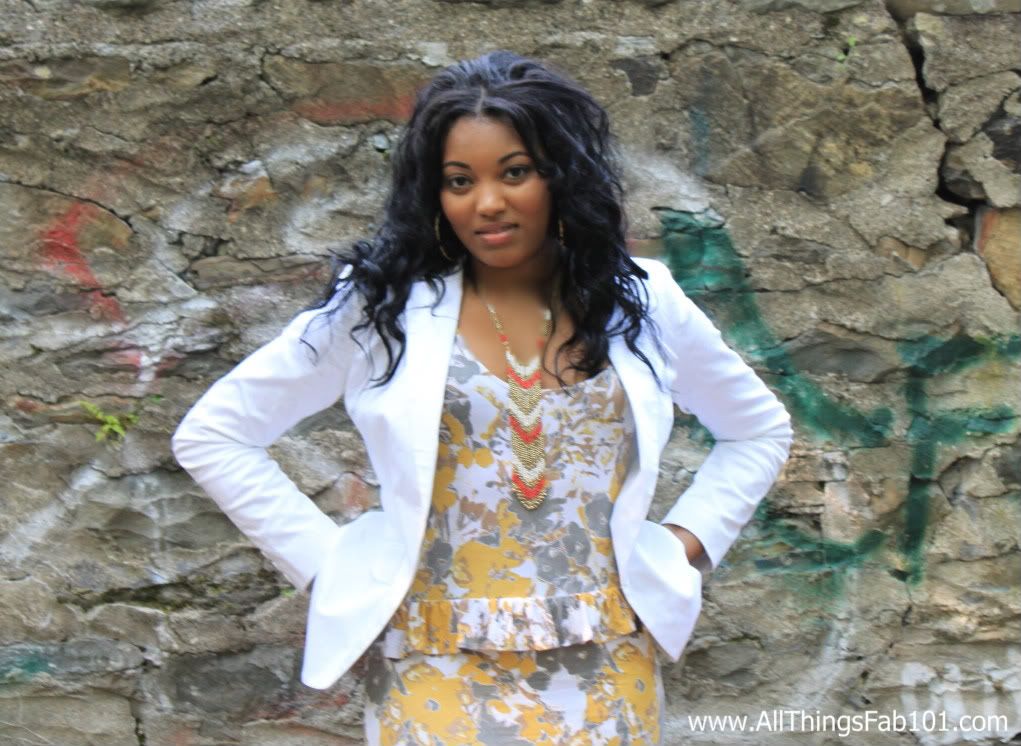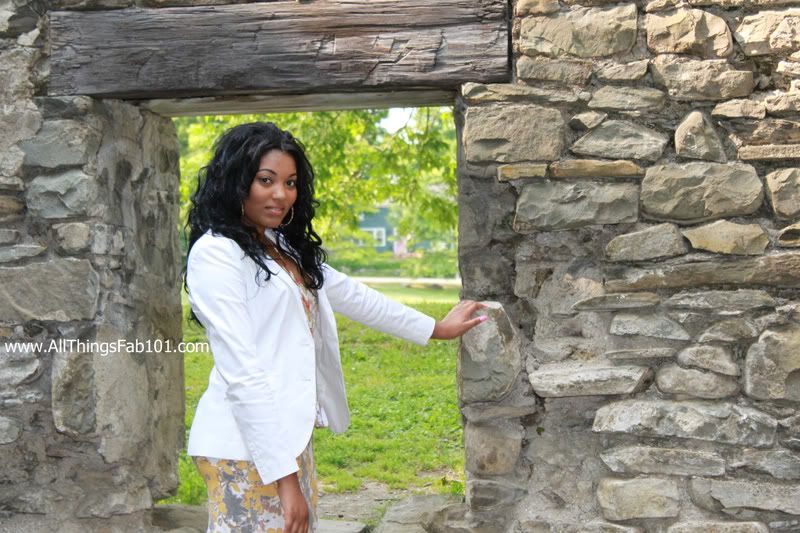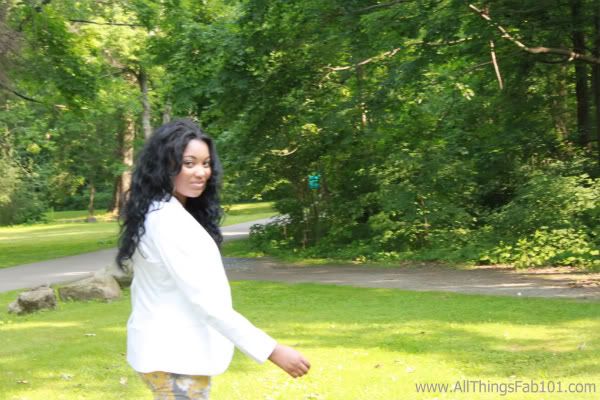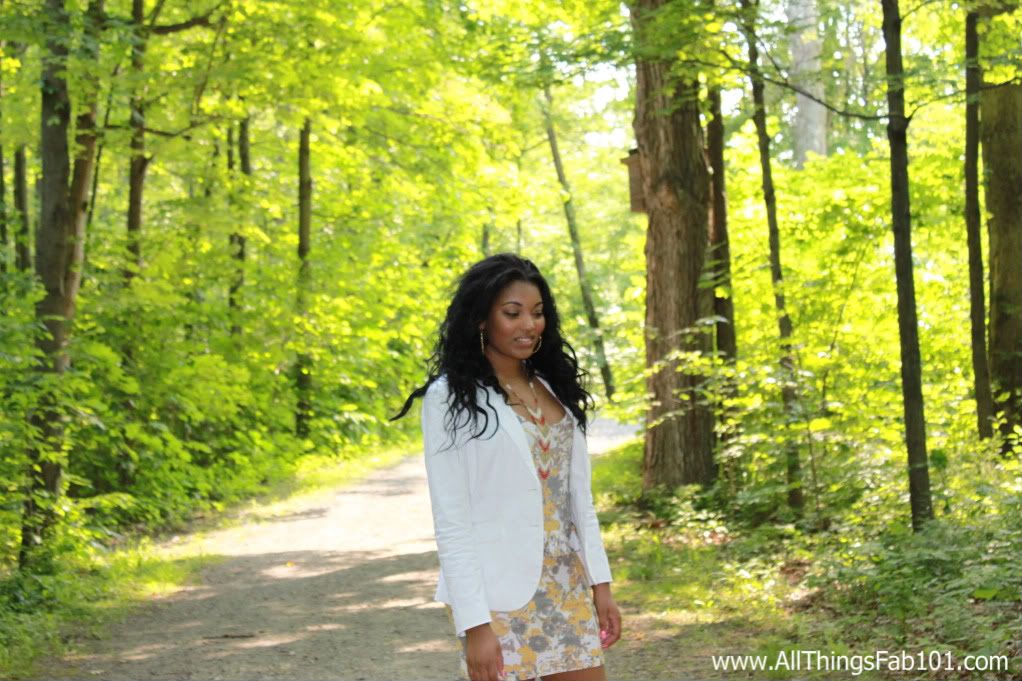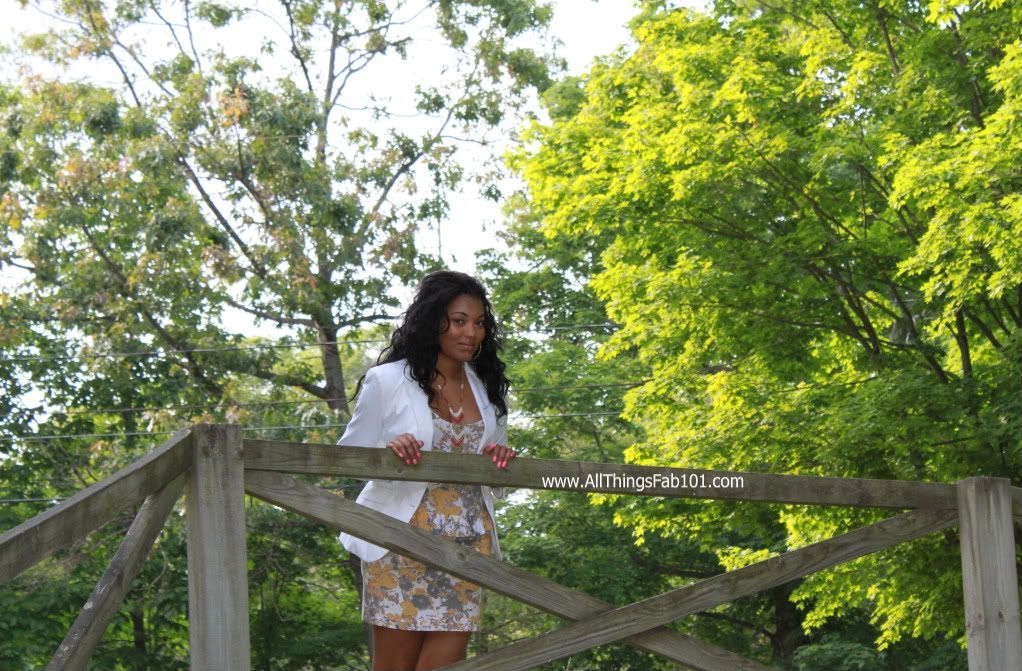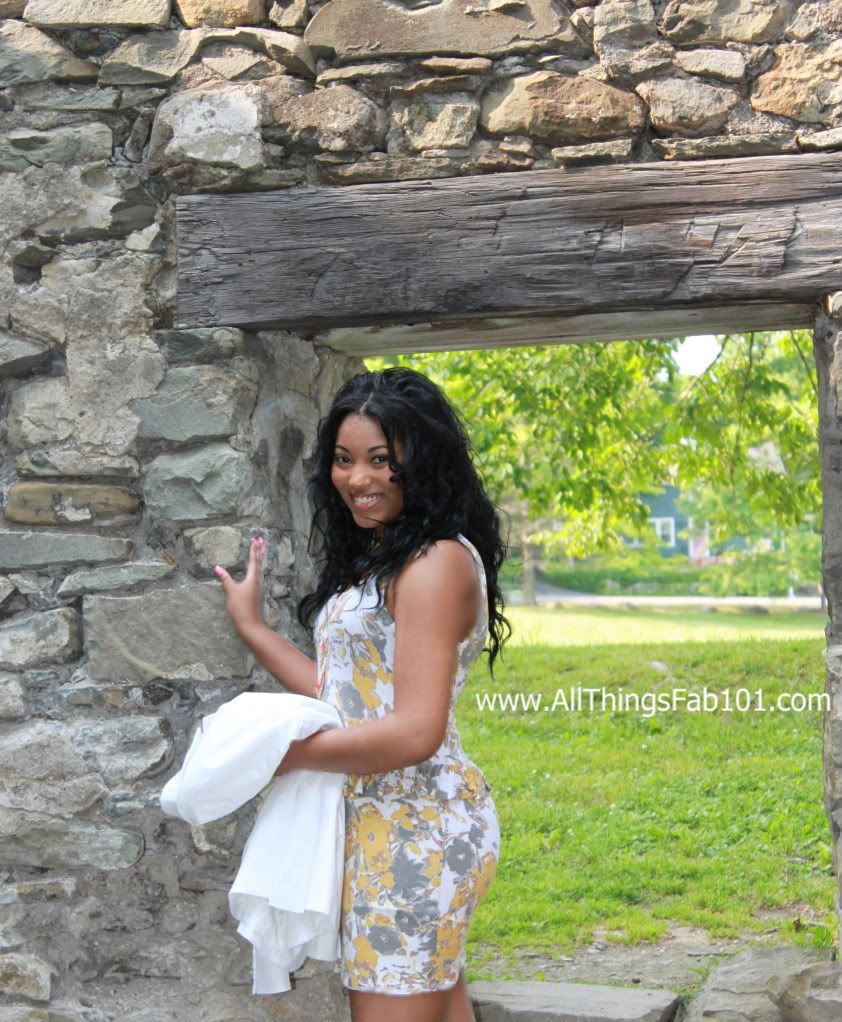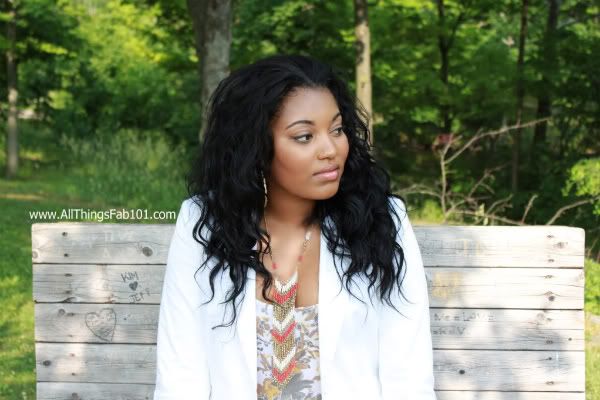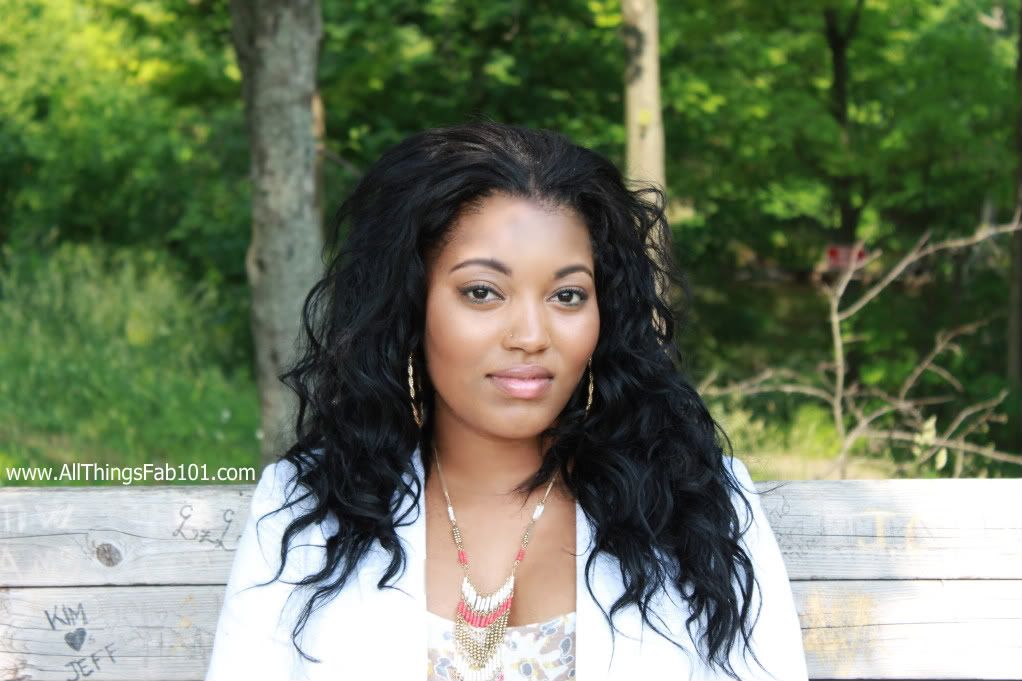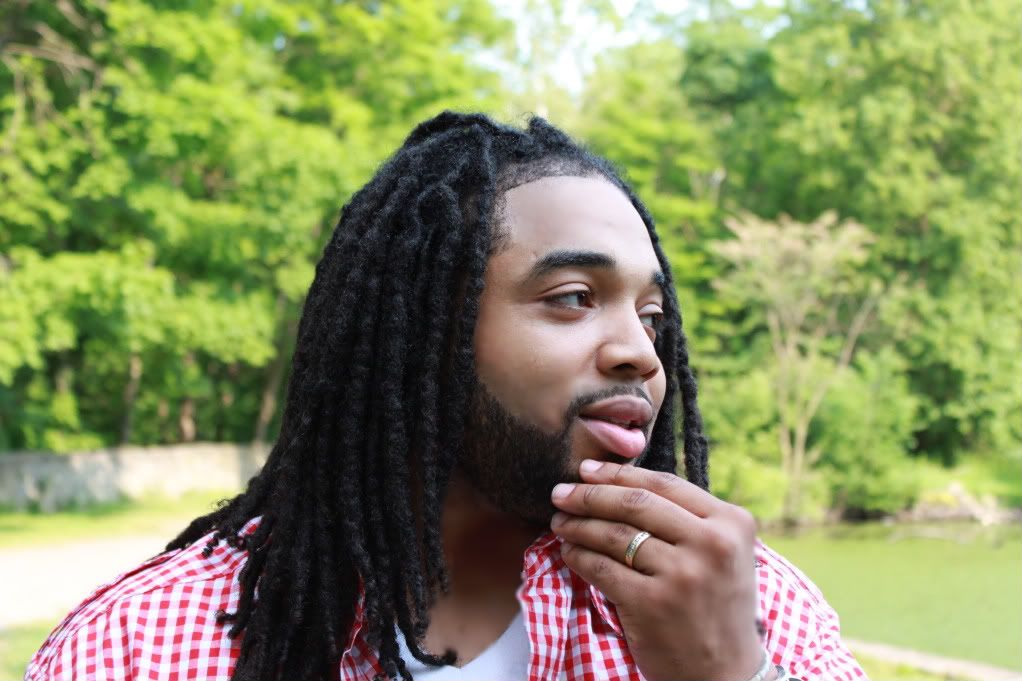 I absolutely love this photo that I snapped of my wonderful husband, isn't he handsome :-)
What I'm Wearing:
Nordstrom White Blazer, Forever 21 Peplum Dress & Necklace, Aldo Snakeskin Flats, Gold Hoops
So today my husband and I decided to go to this beautiful park to shoot my first outfit post. He took lots of photos, we apologize for the photo overload but we got some great shots and wanted to share them with you guys. I had on a pair of pumps when we got to the park but after realizing that the trails were made of gravel and rocks I quickly changed into my handy flats, I always keep a few pair of flats in the car just in case I need to change my shoes. There was so much beautiful scenery and it was such wonderful weather in NY today. I love that some of the stones structures that we found had some colorful graffiti on it, I love artistic expression and I think it added a bit of edge and ruggedness to the photos. After our "photo shoot" we worked up quite an appetite so went to a great Mom & Pop seafood joint and then for ice cream after. I hope you enjoy the photos!
P.S.
I love my new Canon EOS T1i, it shoots like a dream!
STAY FABULOUS!
XOXO