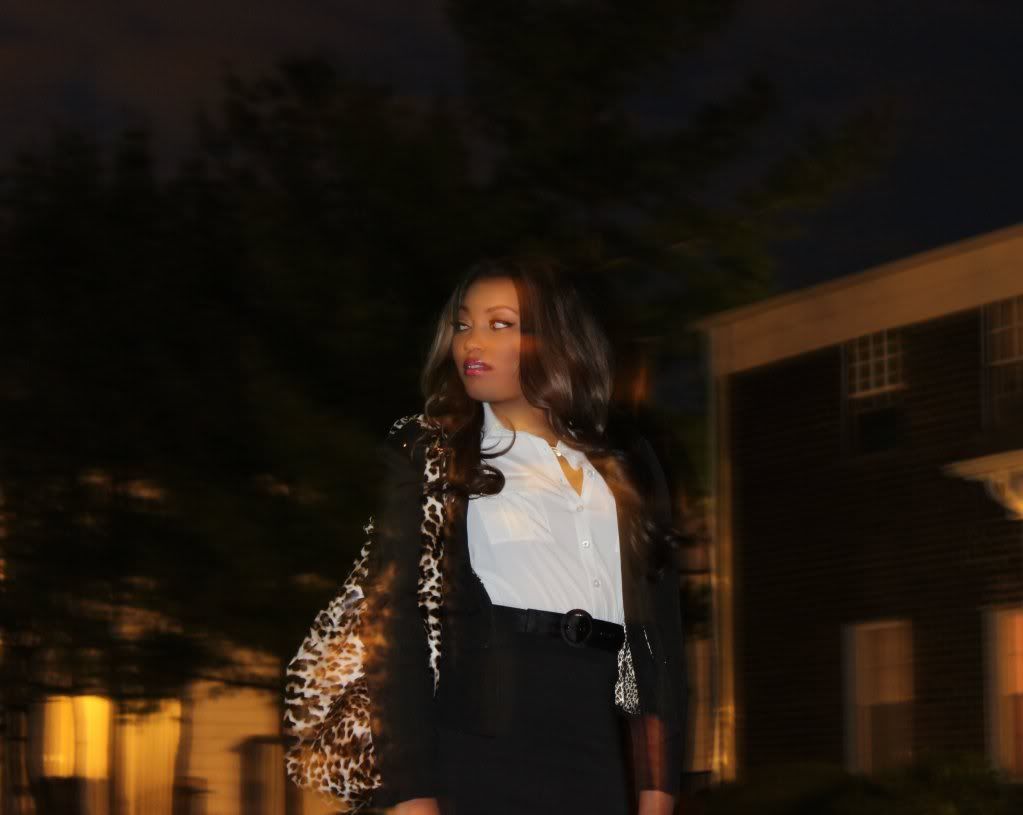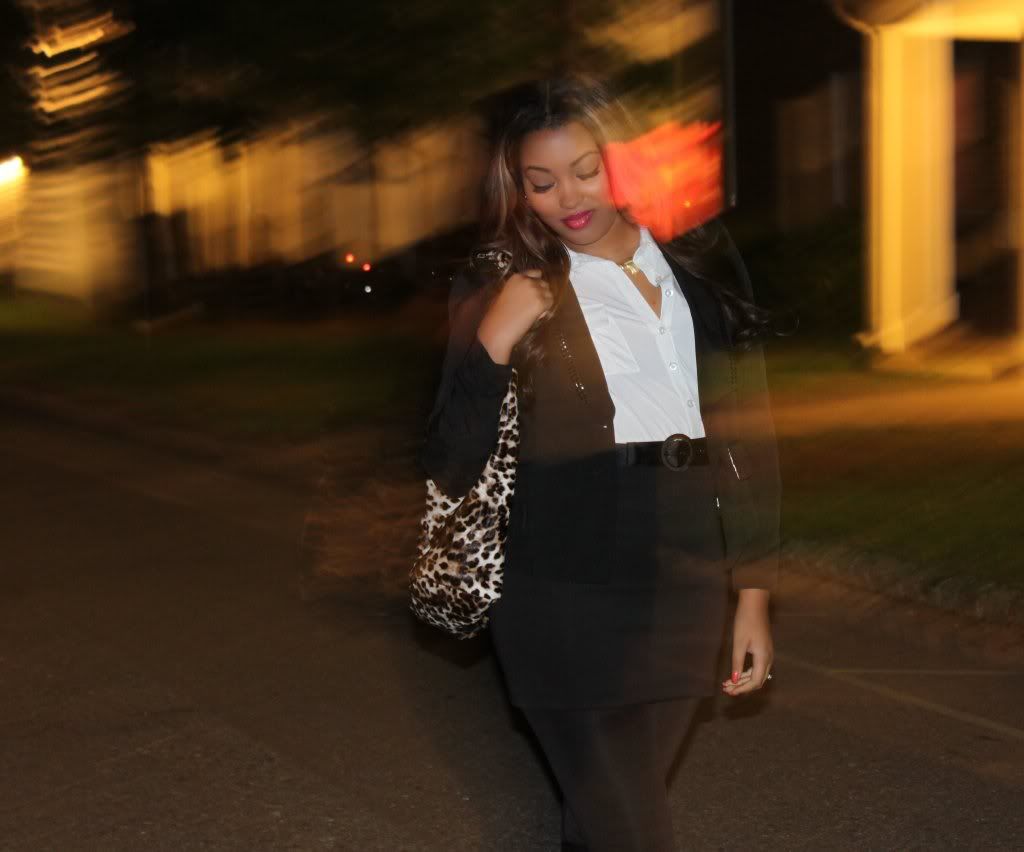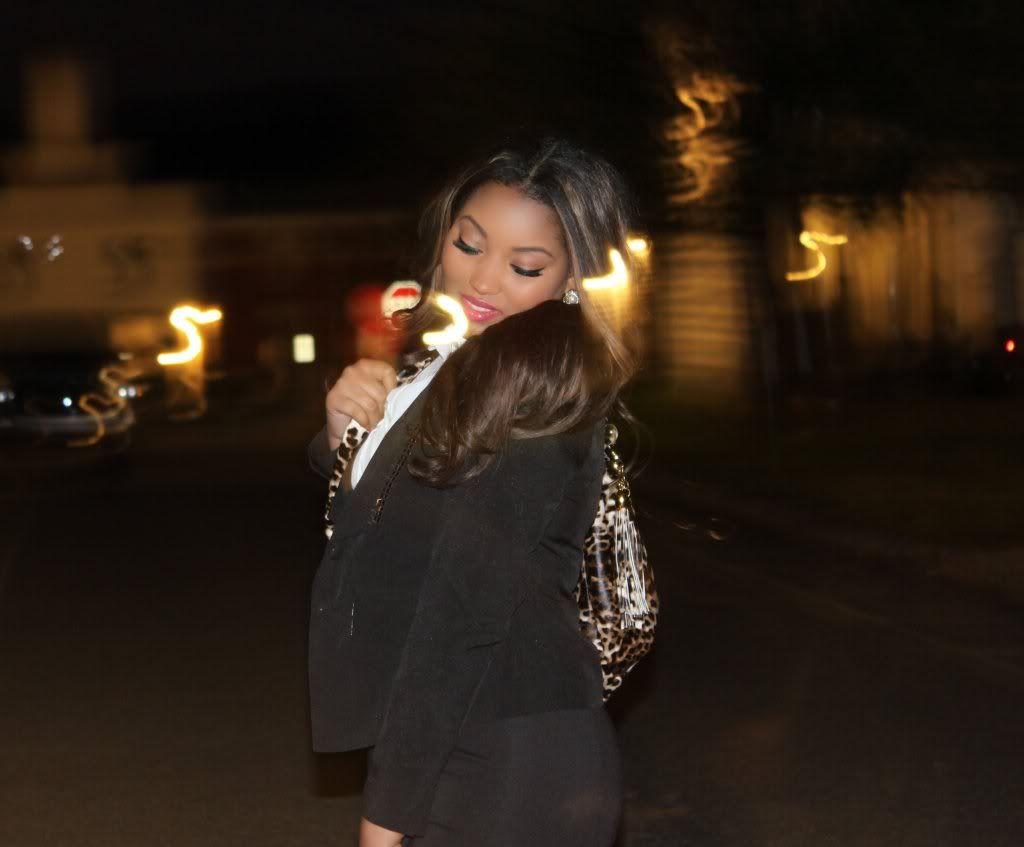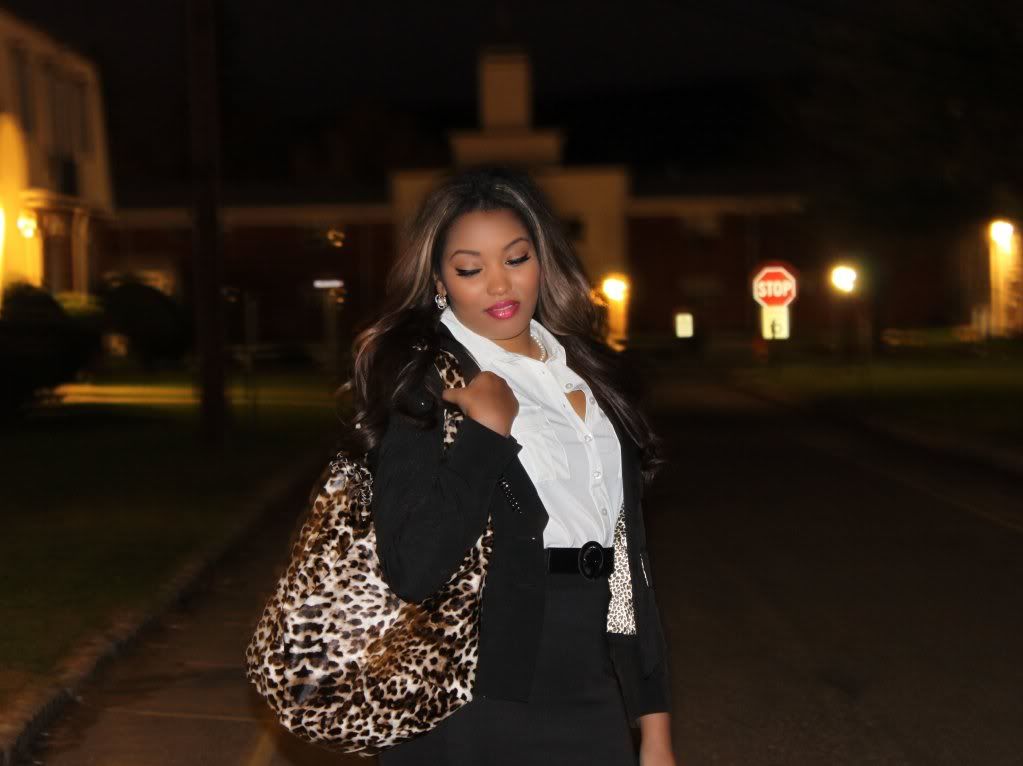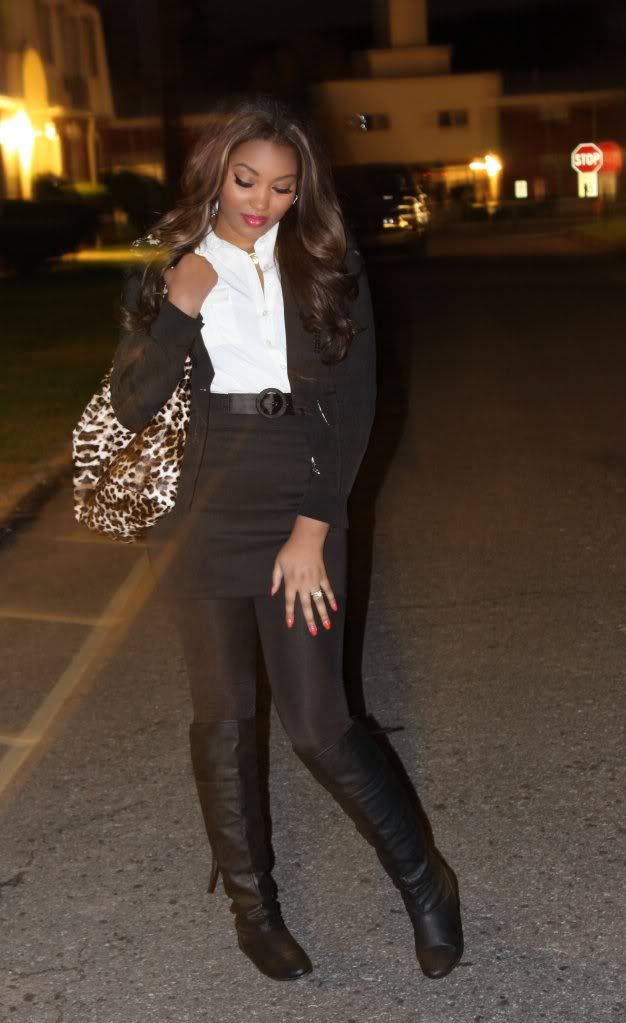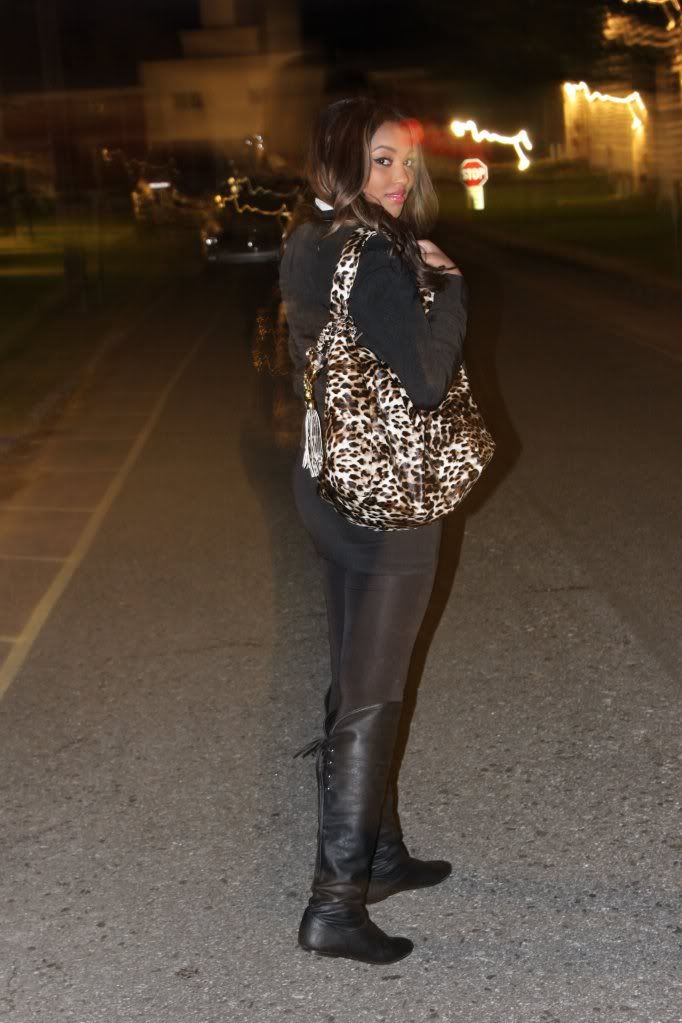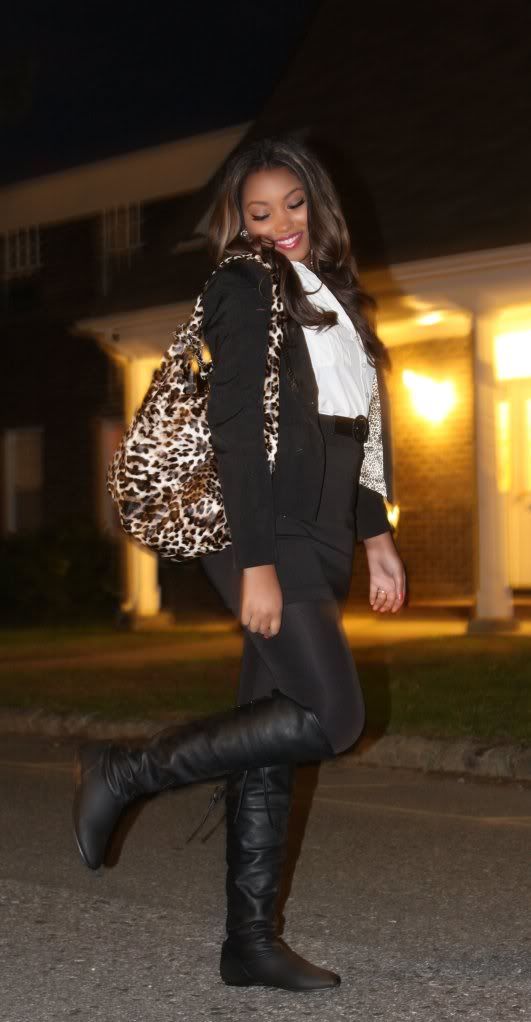 I am in love with these photos! My wonderful hubby who also doubles as my photographer has been experimenting with the settings on our Canon DSLR cameras, I absolutely love how these photos came out! It was super dark and at night and the pictures still look AMAZING!
What I'm Wearing:
Blazer (Make Me Chic)
Dress (Forever 21)
Tights (Ellen Tracy Legwear)
Boots (Aldo)
Necklace (Finishing Touches Accessories)
Bag (American Chic)
So today my wonderful husband and I went out to do what... SHOP OF COURSE! LOL, but this time most of the shopping was for my husband. I am always shopping and adding things to my wardrobe so today we decided to devote the entire shopping trip to building my hubby's fall/winter wardrobe with essentials like cardigans, jackets, and so on. After the little shopping excursion we stopped to get a bite jeans, and so on. Then we grabbed a bite to eat before heading home.
For the outfit I decided to wear something feminine and a tiny bit sexy that was still comfy and casual. I wore my trusty flat over the knee boots that I purchased from Aldo last year. These boots have held up really well considering that I wore them nearly everyday last fall/winter. I think it's time to invest in a new pair of flat over the knee boots since they're definitely a staple in my fall/winter wardrobe. So I am on the hunt for the perfect pair.
To end the night my hubby and I are going to snuggle under a blanket, eat snacks, and watch movies; the perfect way to end the night with the love of my life!
Thank you so much for taking the time to visit my blog.
STAY FABULOUS!
& don't let anyone tell you otherwise!
XOXO