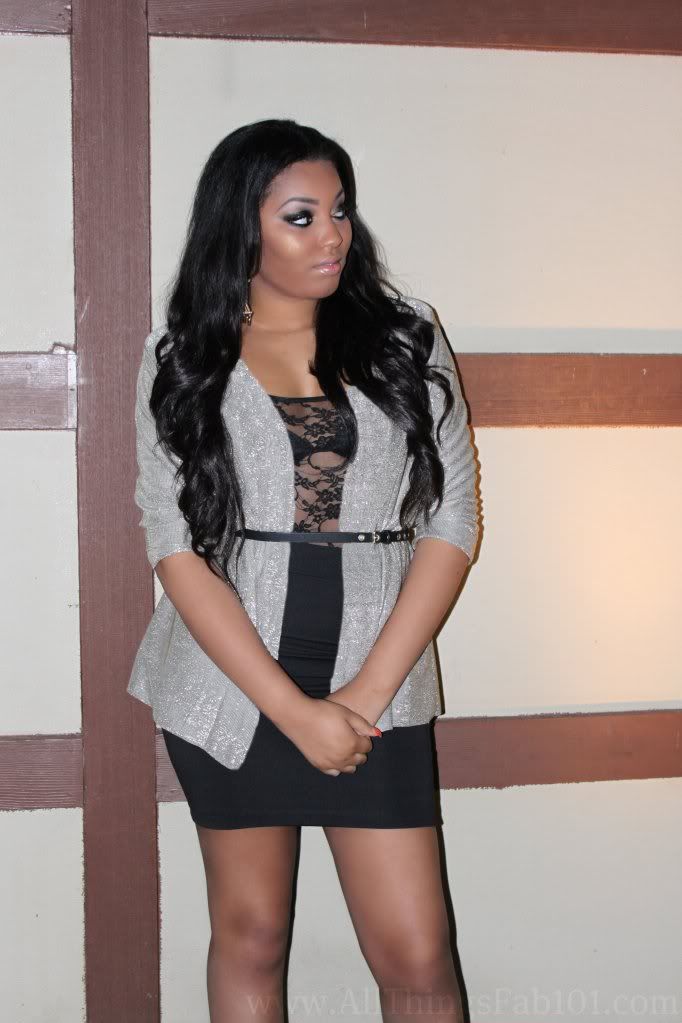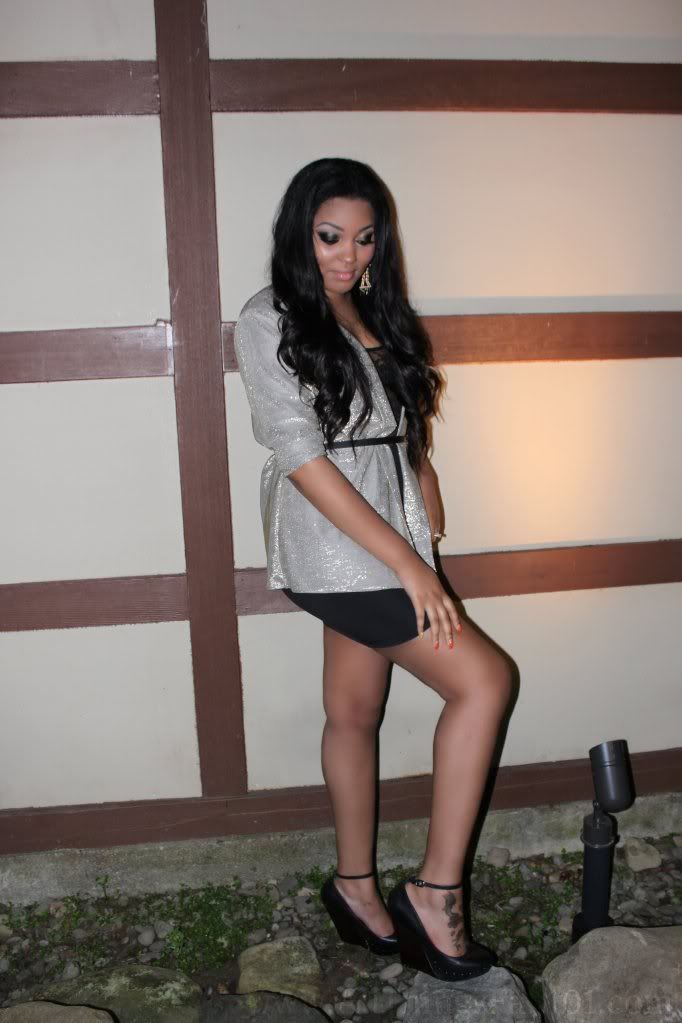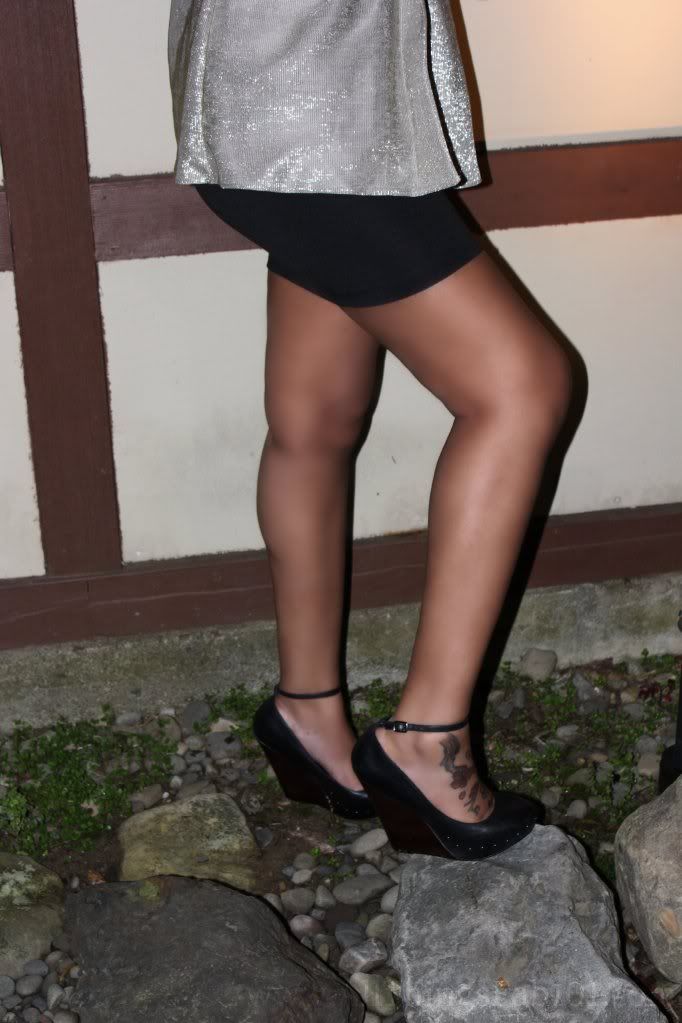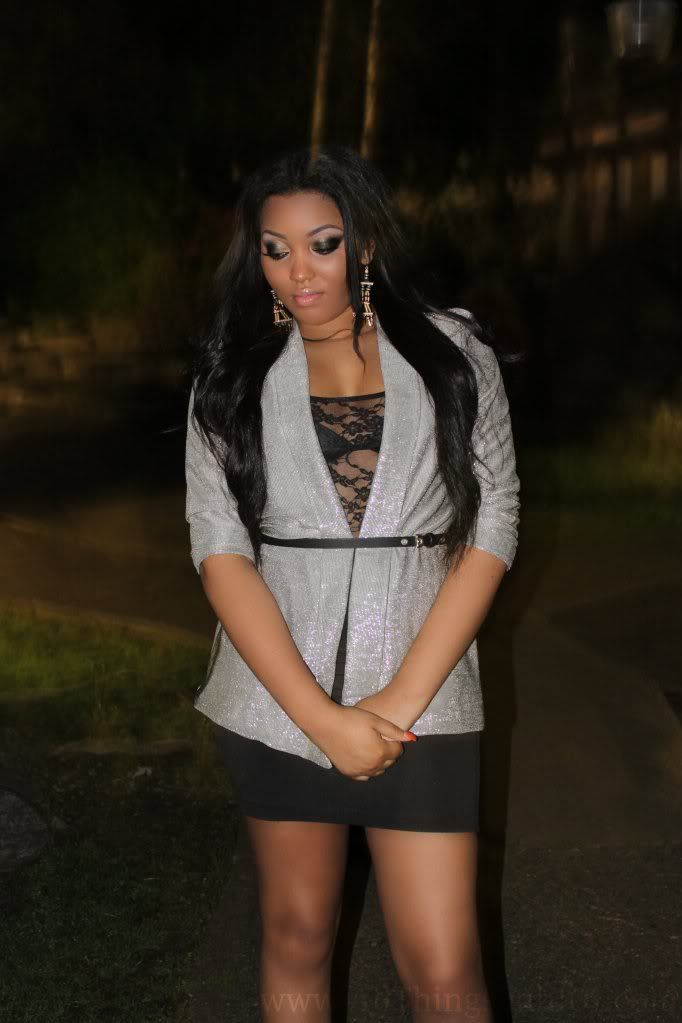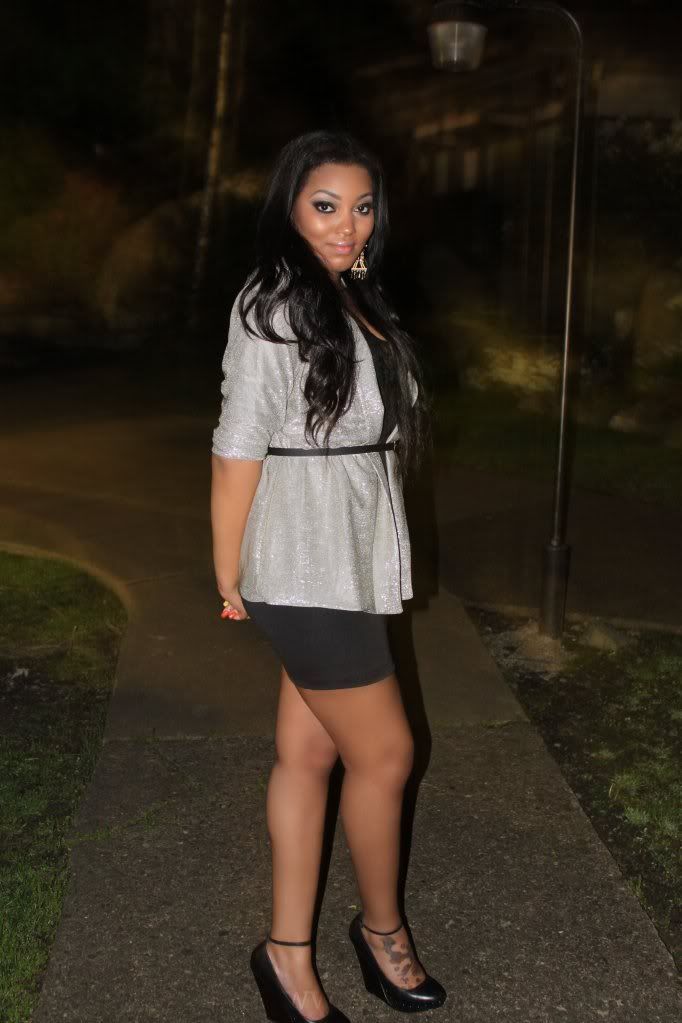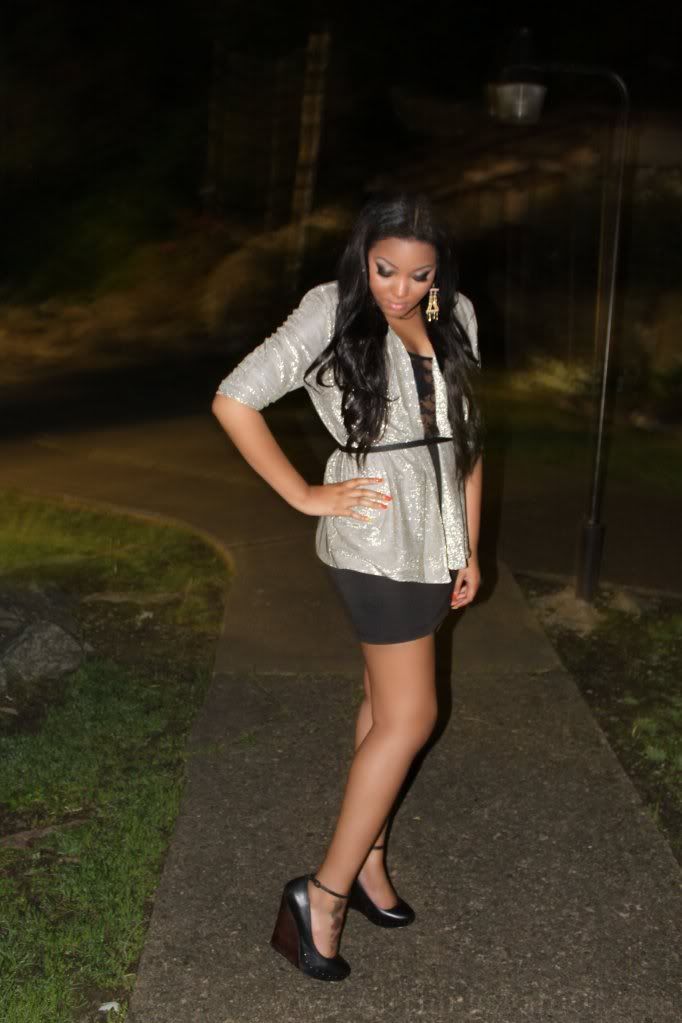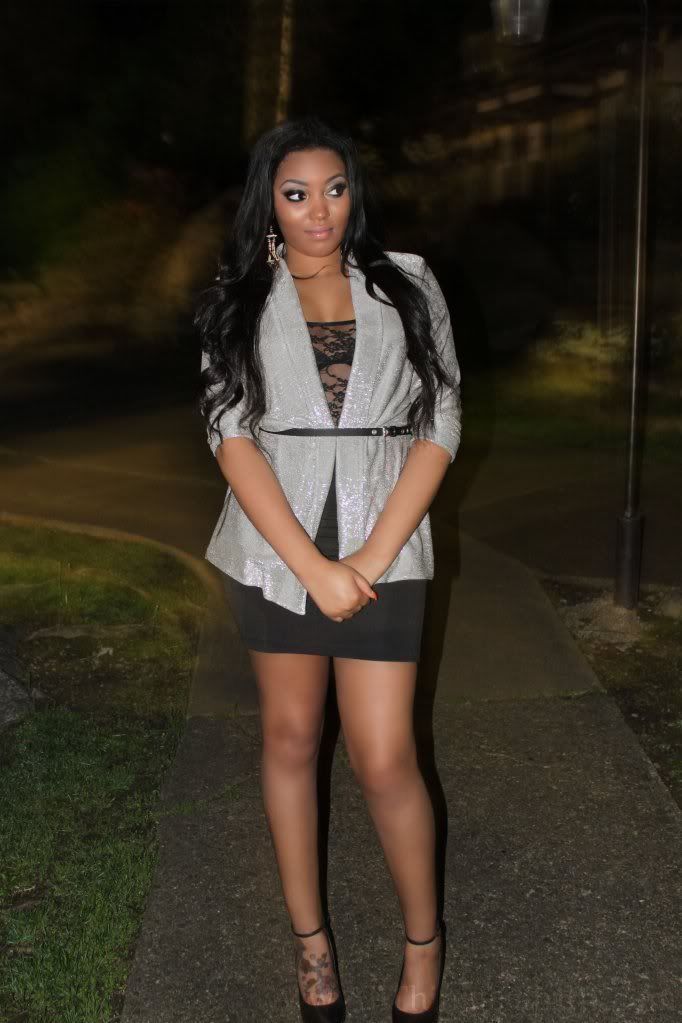 What I'm Wearing:
H&M Jacket
American Apparel Lace Bodysuit
Topshop Black Skirt
H&M Skinny Belt
Aldo Wedges
Jewelmint Marrakesh Earrings
So last night my husband and I went out with a group of friends to celebrate his best friend's birthday. We had some much fun! We celebrated over great food, drinks, and really lived it up! I wanted to wear something sexy so I decided to wear my lace bodysuit, so that I wouldn't be showing too much I decided to throw on this sparkly metallic jacket. I felt really sexy in this outfit(hubby thought so too LOL). Today I worked on a few projects that I need to get done this week and we watched a few movies, this is a typical Saturday for us. On Sundays we like to relax and prepare for the upcoming week.
What did you do this weekend?
Thank you very much for stopping by! Until next time...
STAY FABULOUS!
xoxo