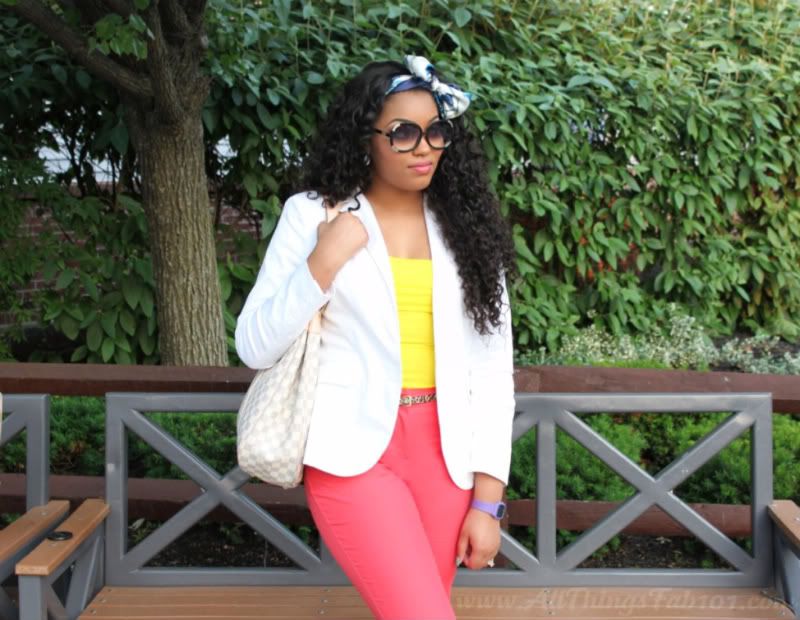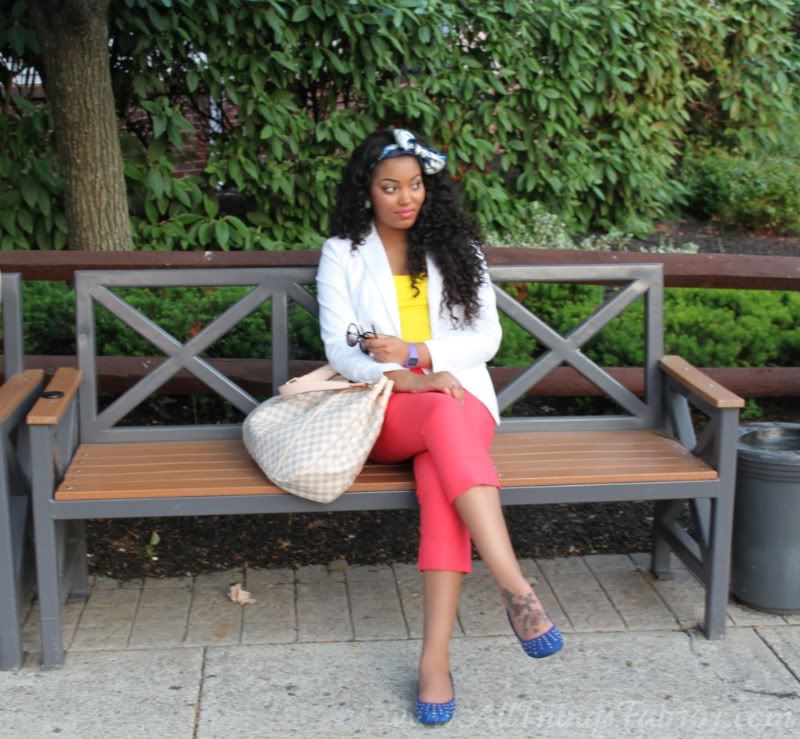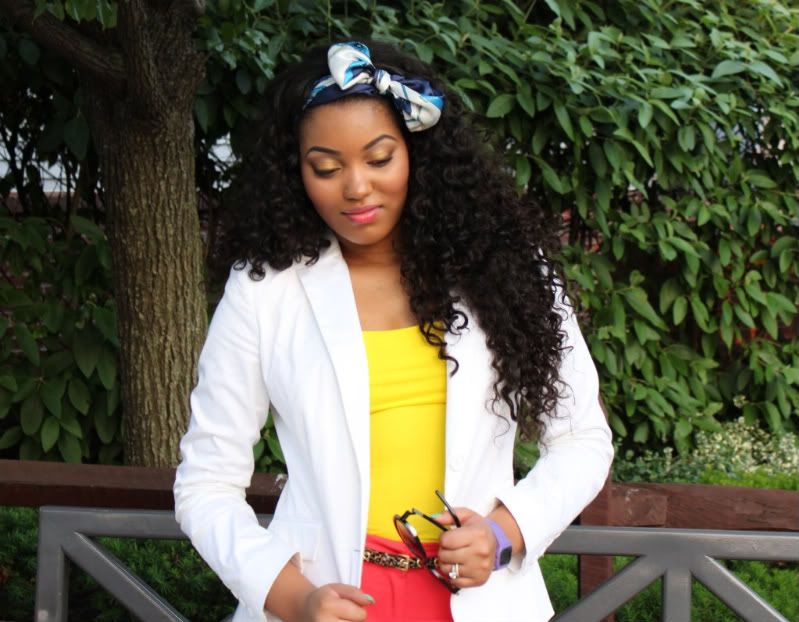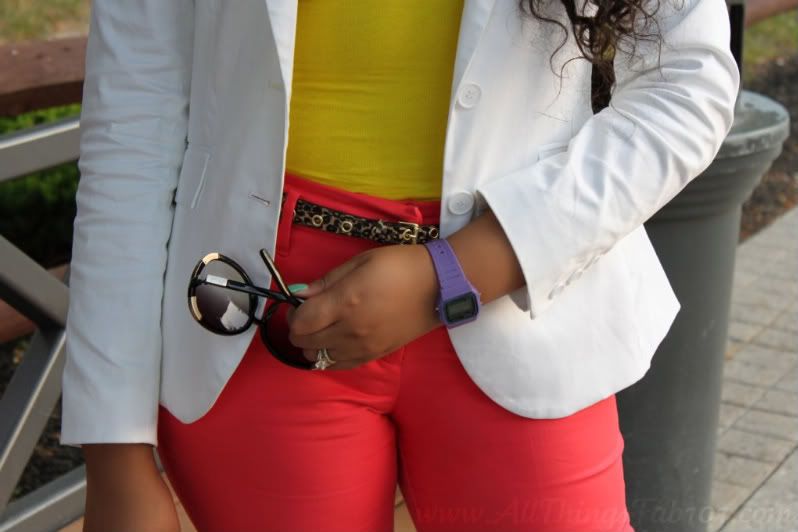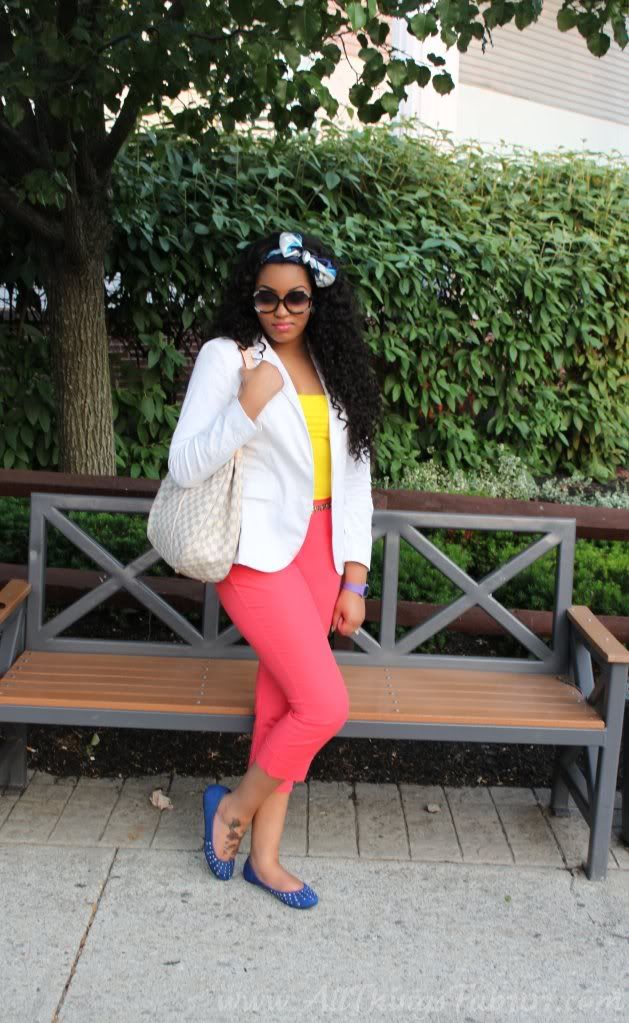 *What I'm Wearing:
White Blazer (Nordstrom)
Yellow Top (Forever 21)
Coral Cropped Pants (Nordstrom)
Silk Scarf (affordablescarves.com)
Leopard Skinny Belt (H&M)
Earrings (Forever 21)
Blue Studded Flat (Aldo *years ago/no longer available)
Purple Watch (Casio)
Louis Vuitton Galliera GM
Chloe Sunglasses
Hi!
So today I did some shopping. I did some personal shopping for a few clients, then I met up with my husband so that we could do some shopping for ourselves. I wanted to wear something that was cute, yet functional and comfy so I opted for flats because I knew I would be doing lots and lots of walking. I felt very summery so I wanted to do a really full colorblocking look. Colorblocking is definitely one of my favorites trends at the moment. After shopping my hubby and I enjoyed some yummy Mexican food and then headed home to watch some movies.
How was your day?
I hope you all enjoyed this post.
Until next time...
STAY FABULOUS!
xoxo