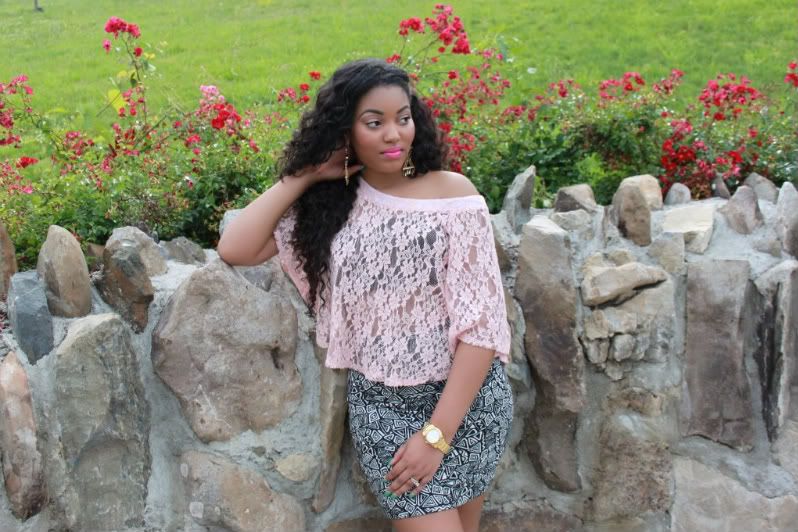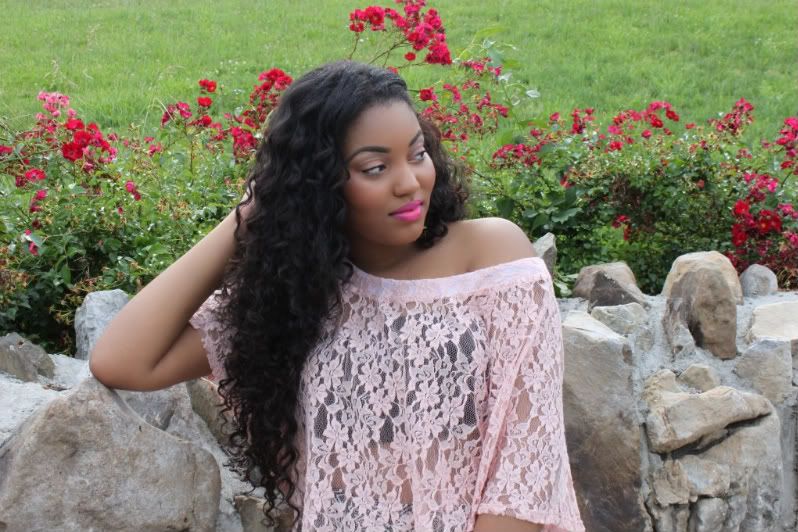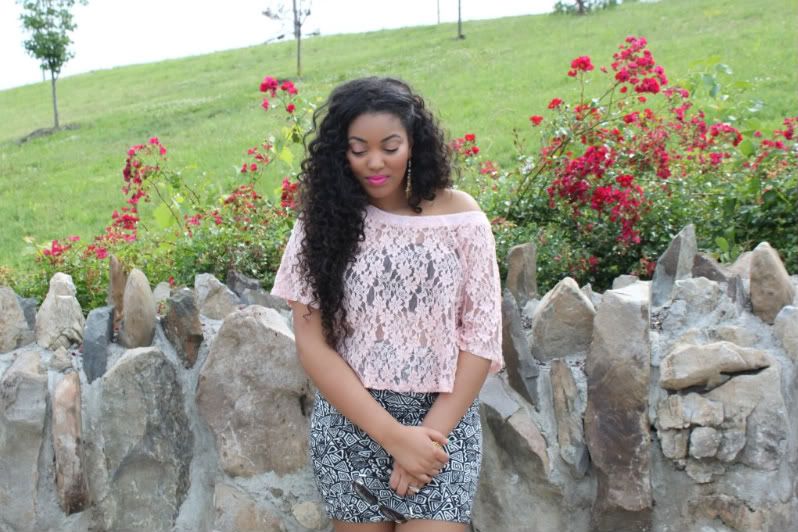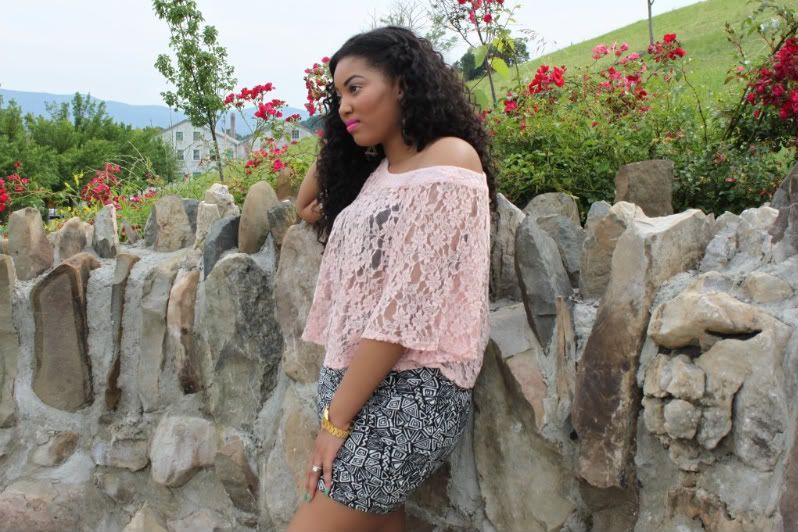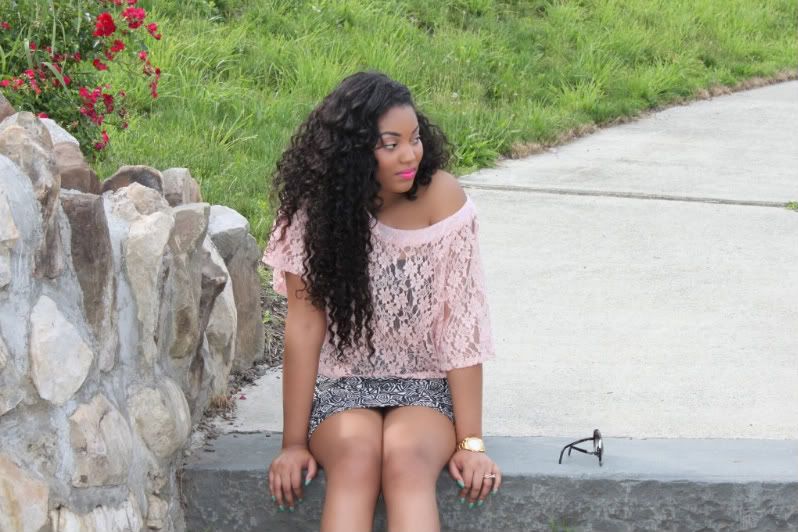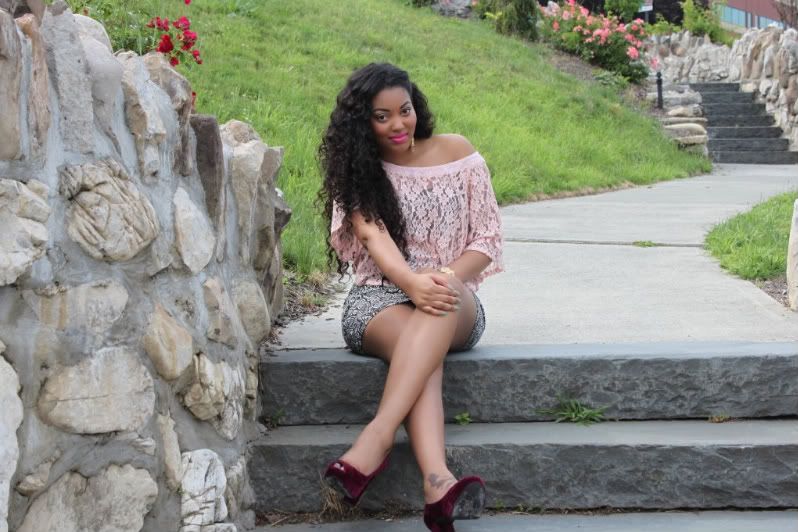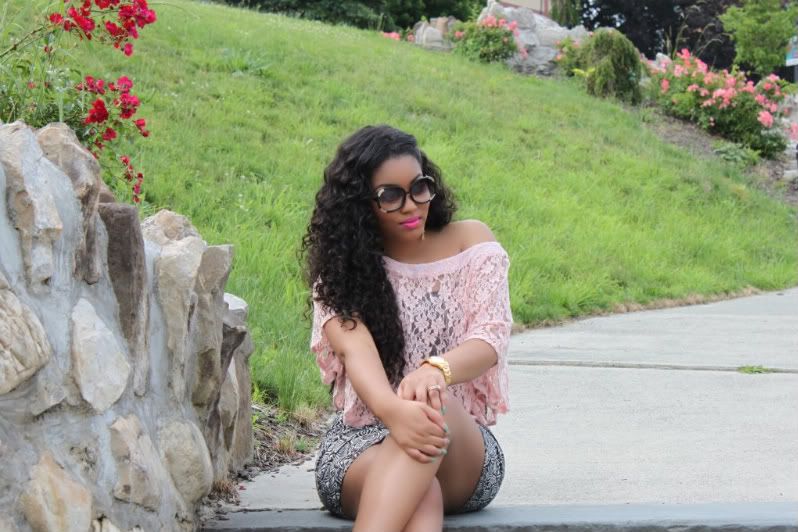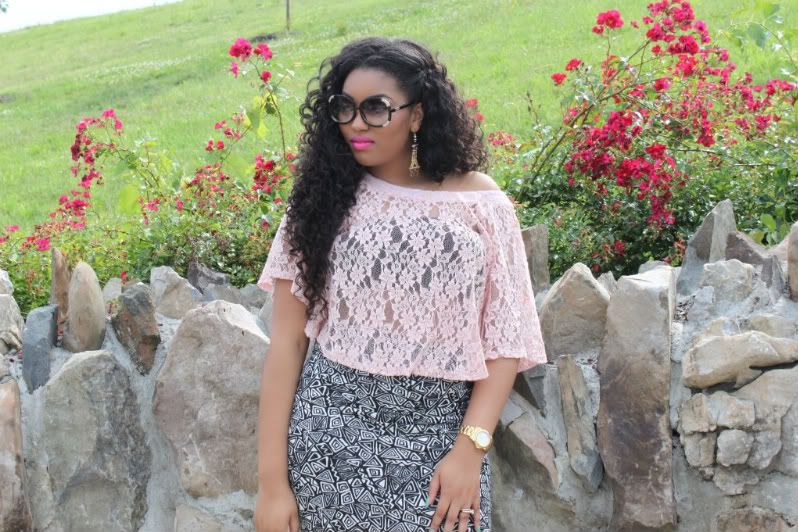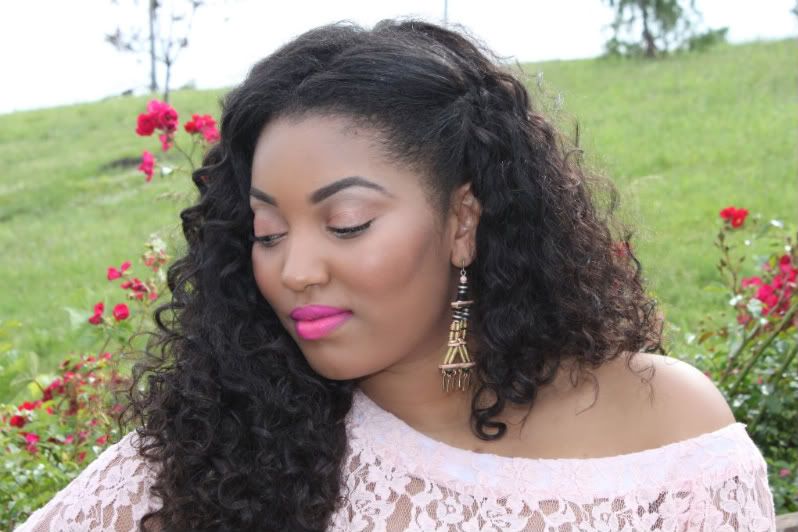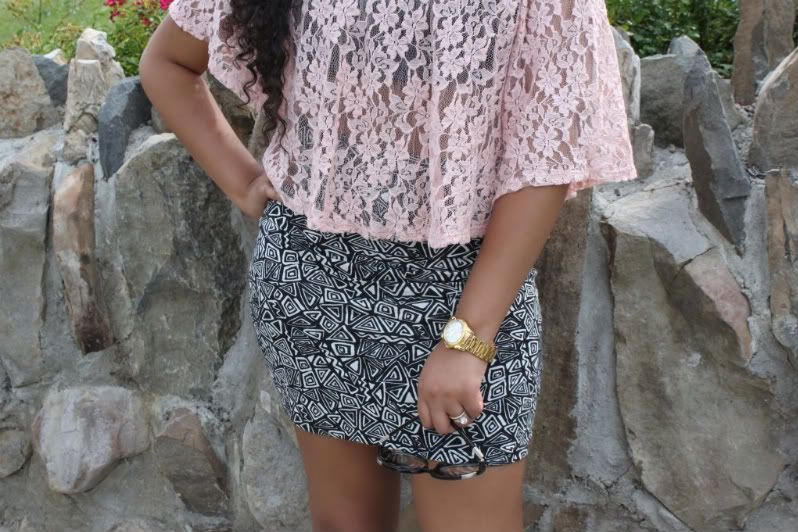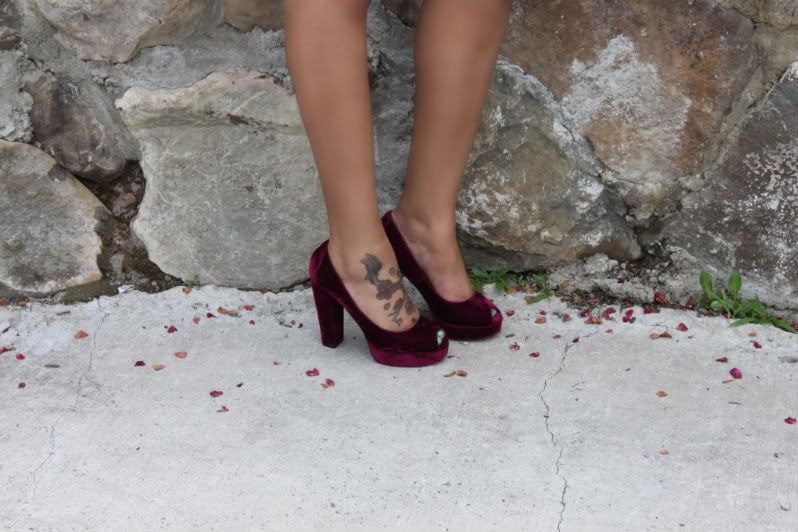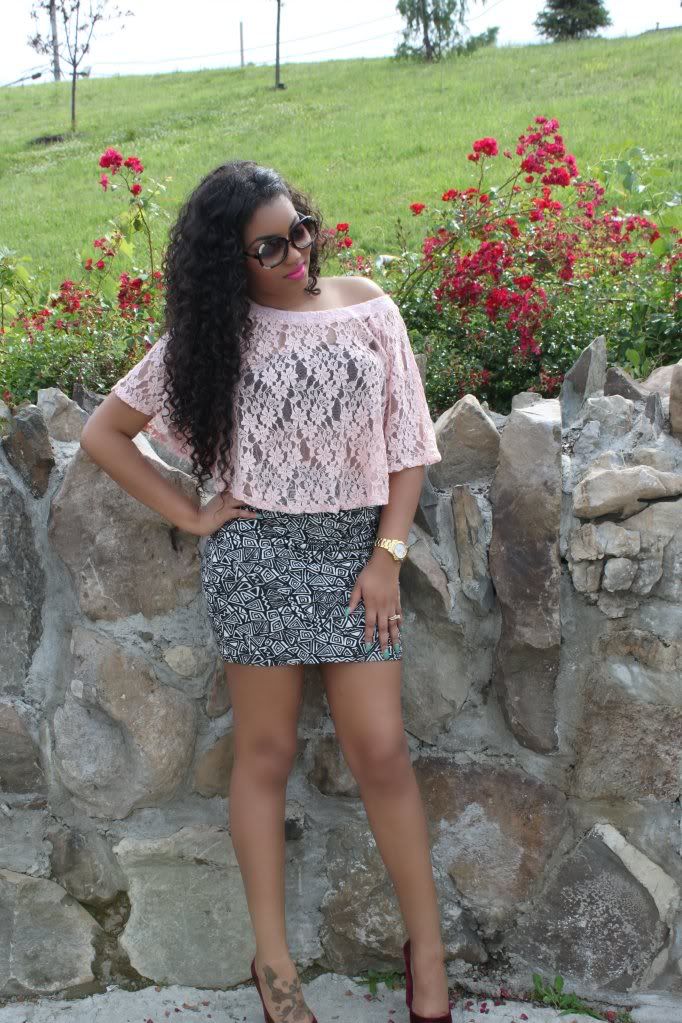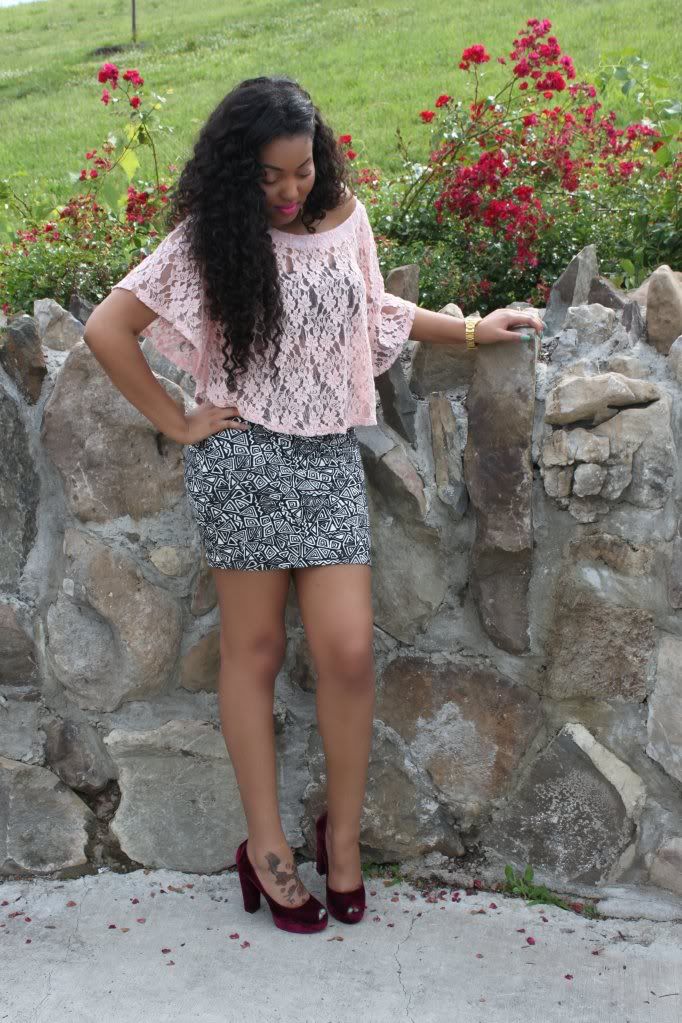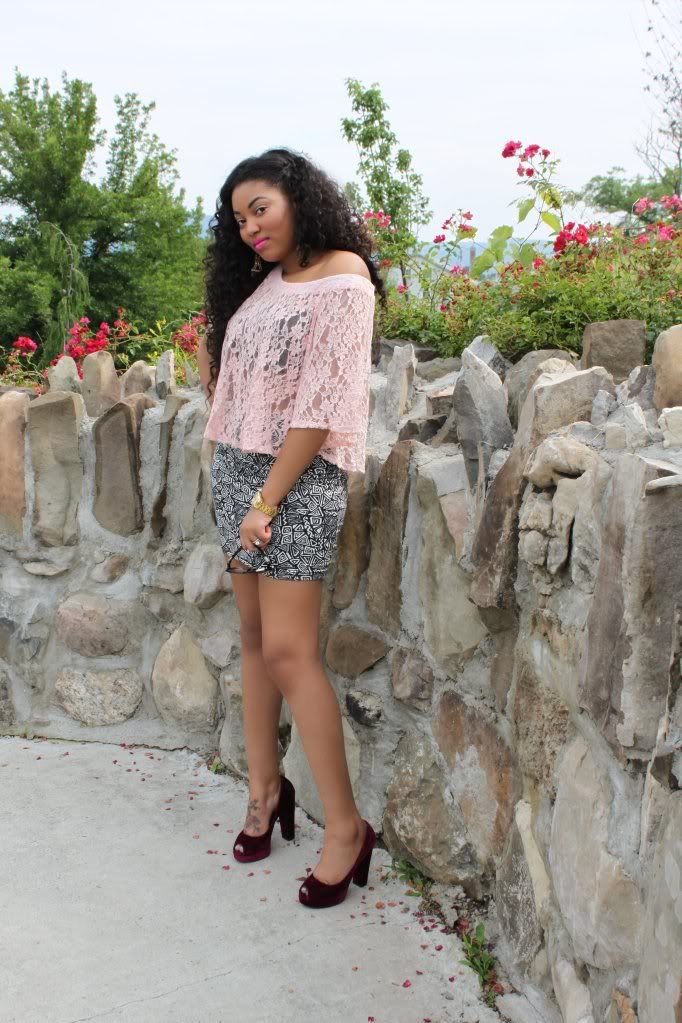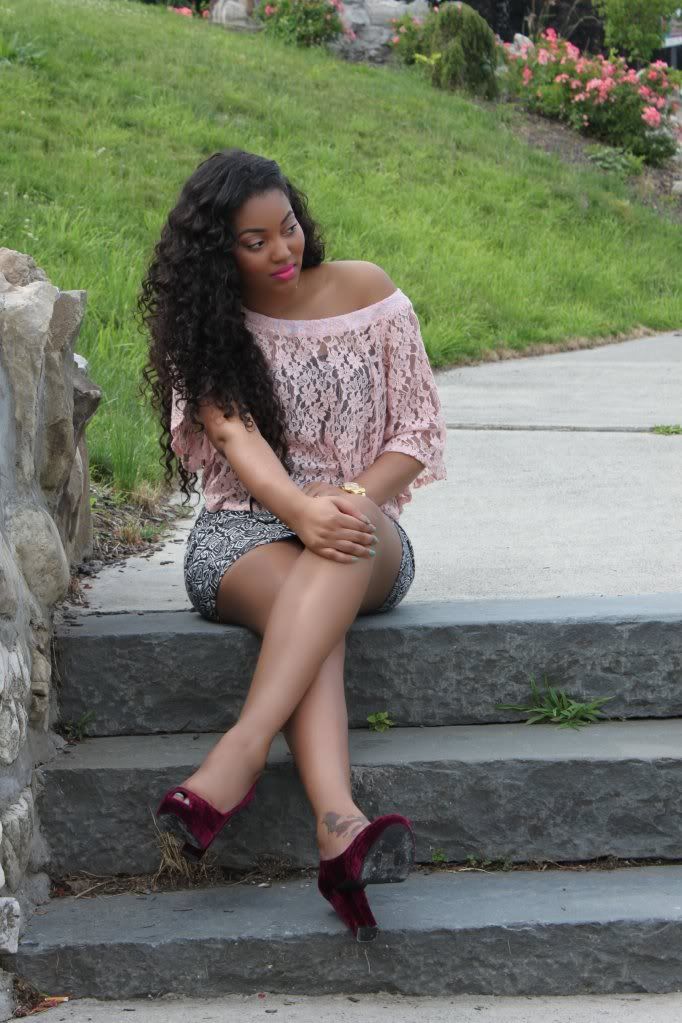 *What I'm Wearing:
Lace Crop Top (Make Me Chic)
Bandeau Top (ASOS)
Tribal Bodycon Skirt (Forever 21)
Peep Toe Pumps (Aldo)
Gold Invicta Watch
Chloe Sunglasses
Jewelmint Marrakesh Earrings
Hello fabulous people!
This is the outfit that I wore for most of the day yesterday(Saturday). My husband doesn't work weekends and I usually have weekends free as well, so usually we do some shopping, go to museums, movies, restaurants and just try to enjoy our weekend together doing the things that we love to do. I wanted to wear something comfy but still a little sexy, with an edge. I decided to pair this lace crop top and bandeau top with this super cute tribal print bodycon skirt that I purchased a few months ago. I really loved this look because I felt sexy, yet comfy and summery.
After a day of shopping and a seafood lunch we went back home and started watching a movie then hubby's best friend called him up to see if we wanted to go to Dave & Busters for dinner, drinks, and games... OF COURSE WE DID! I personally don't drink and my hubby isn't really a "drinker" either but we were definitely down for it! Since a skirt wasn't really appropriate for Dave & Buster's I kept on my top but changed out of the skirt and into a pair of vintage high waisted levi's short and a pair of low top "chucks" (Converse Chuck Taylor's) because that's how I roll!!! LOL ;-) We had some much fun playing all of the games especially the basketball and race car games. I am quite the b-ball player and race car driver *cough cough* LOL.
How was your weekend?
Thank you very much for stopping by, I hope you all enjoyed this post.
Until next time...
STAY FABULOUS!
xoxo