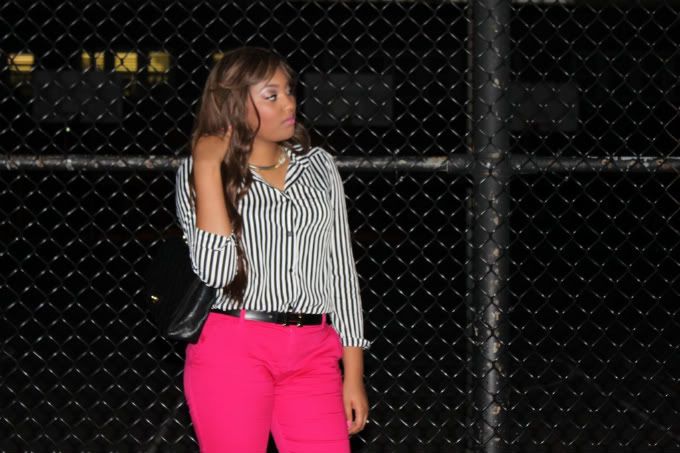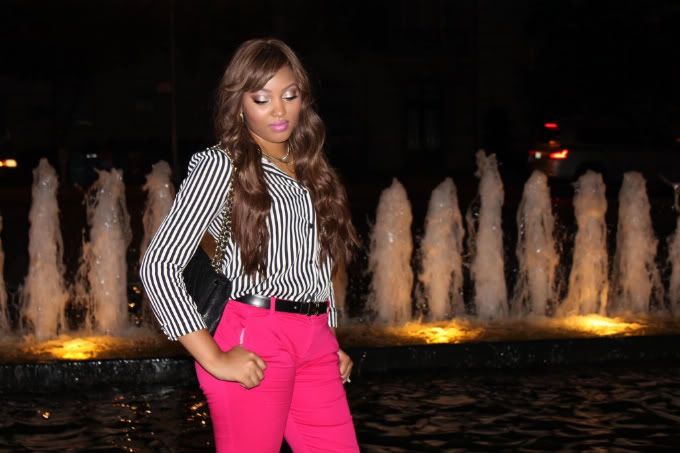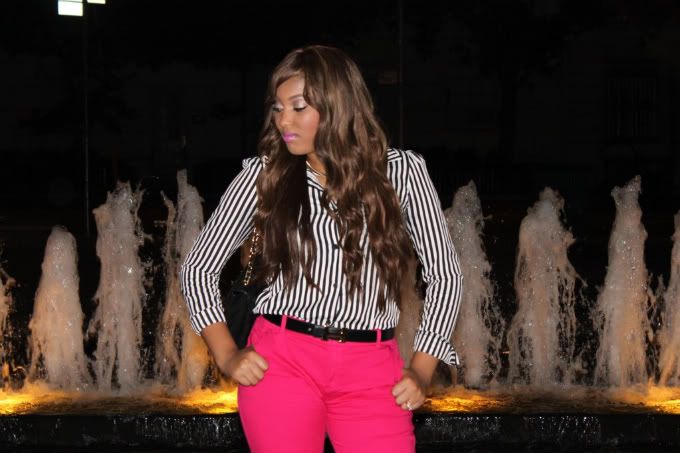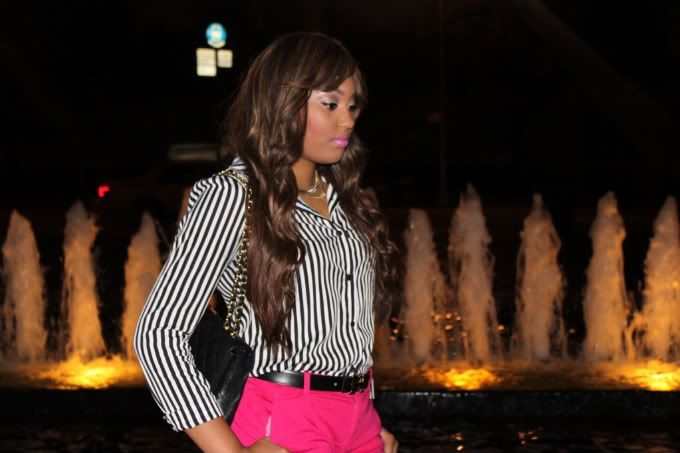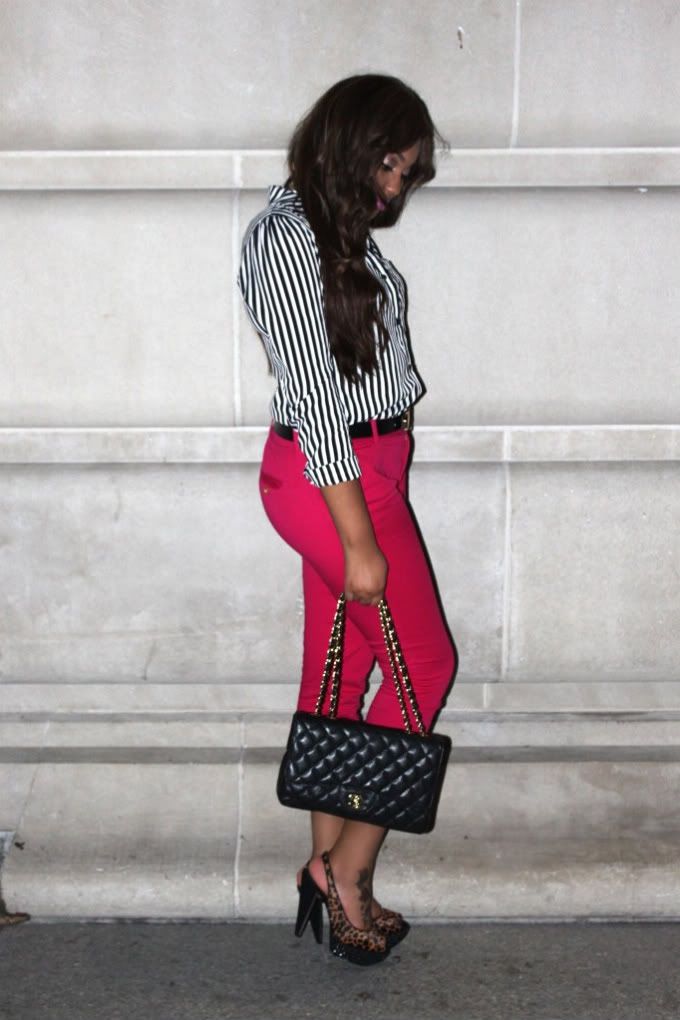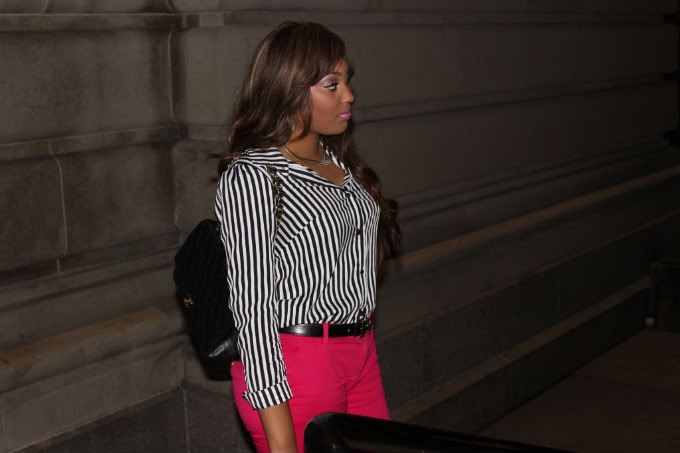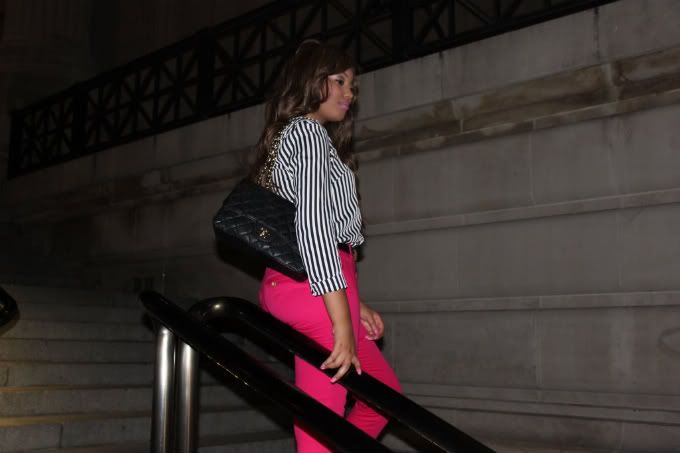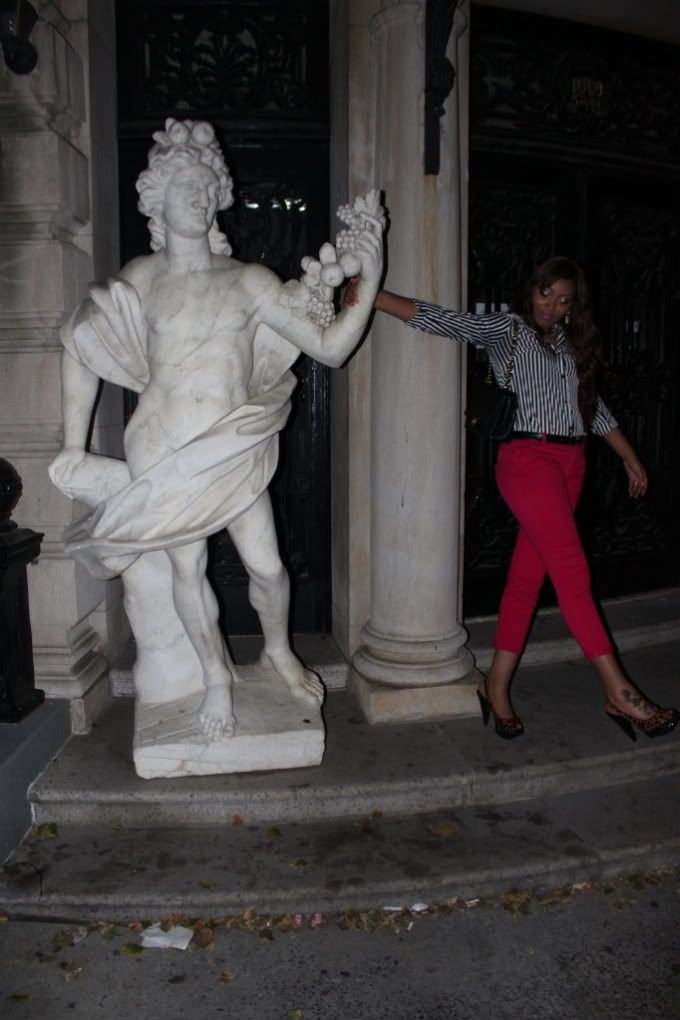 I thougt this picture was super cute and fun, even though it's also super dark.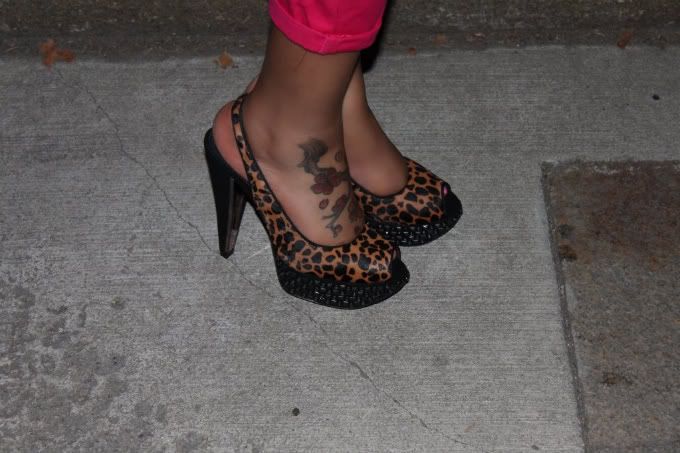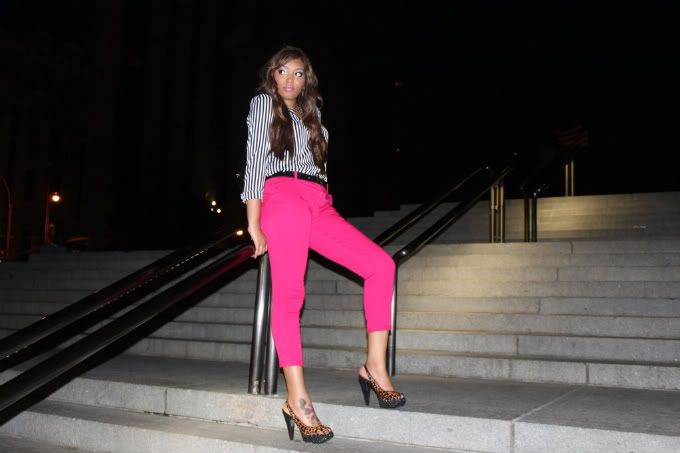 What I'm Wearing:
Striped Blouse (
Make Me Chic
)
Pink Pants (Zara)
Hermes Belt
Chanel Jumbo Caviar
Jewelmint Rio Bravo Earrings
Jewelmint Serpentine Necklace
Sam Edelman Shoes
Hi lovelies!
So this is my outfit from a few days ago. I had a few clients then I headed to a get together held by some fabulous YouTube divas and joined my wonderful husband for dinner in the city after. It was HOT! I was fine all day even though it was super hot because I had the AC blasting in our place all day as well as in our car, that day I was so thankful for our air conditioned/climate controlled seats in our car, thank you for modern technology! Regardless of the heat, I really loved my outfit. I loved the retro yet modern look paired with a mixture of edgy yet classic accessories. I hope you all had a fabulous weekend!
How did you divas beat the heat during this NYC heat wave?
Thank you so much for stopping by.
Until next time...
STAY FABULOUS!
xoxo