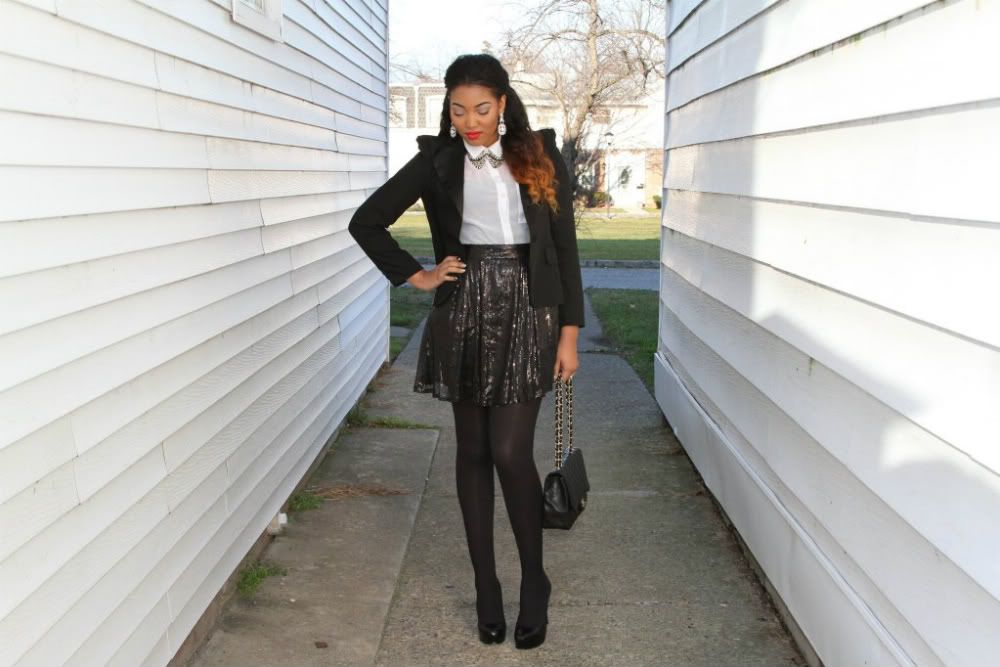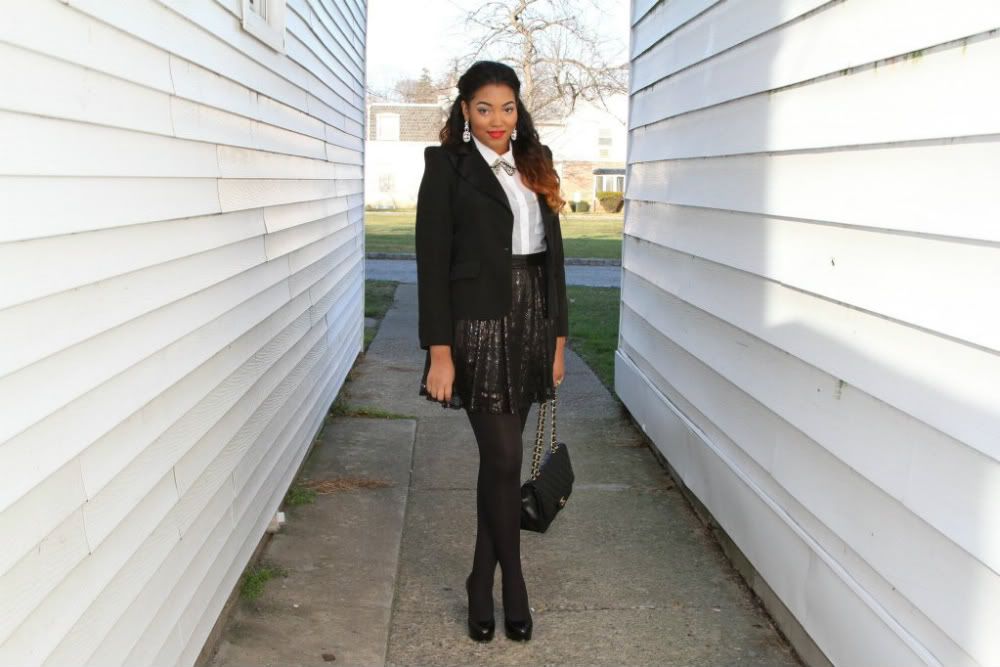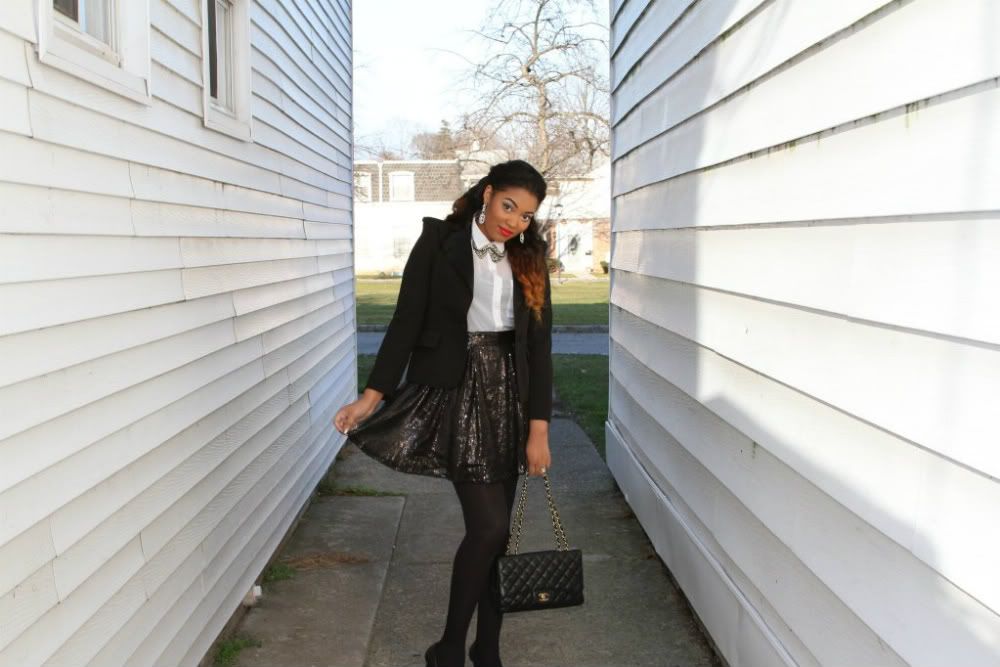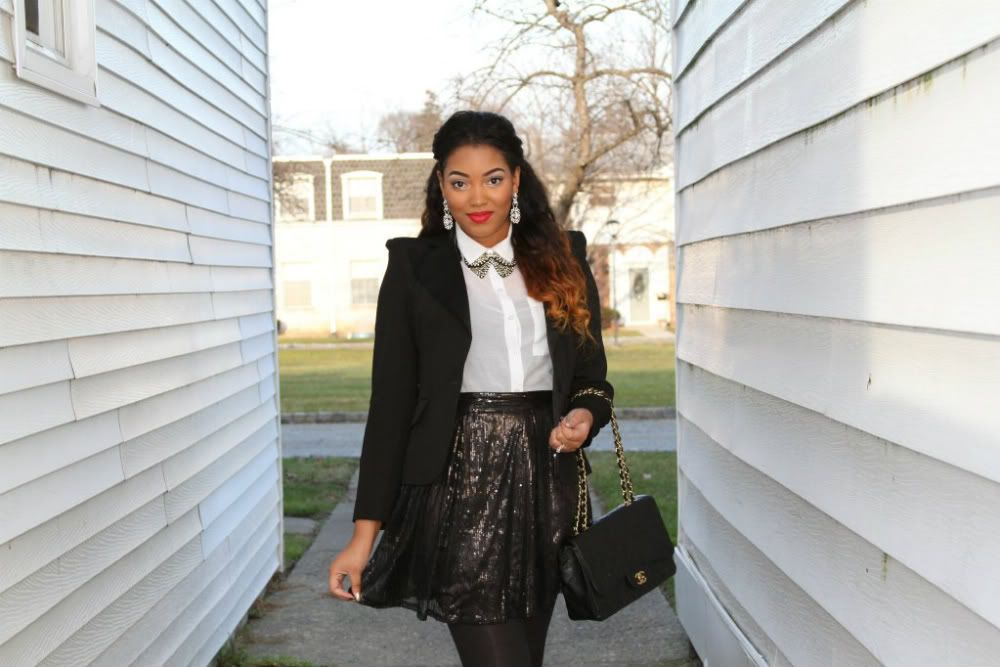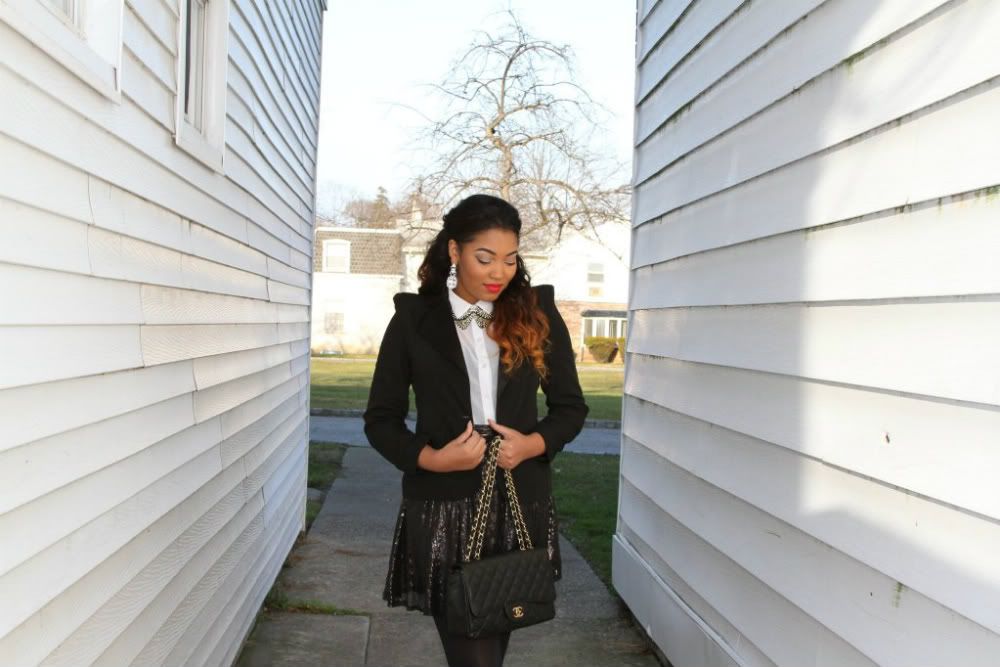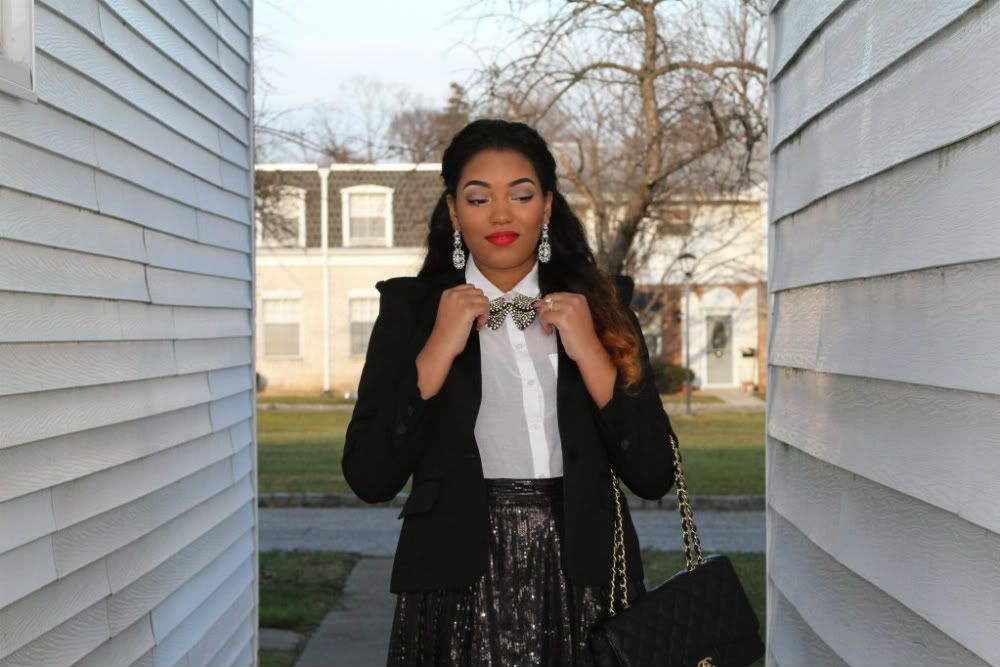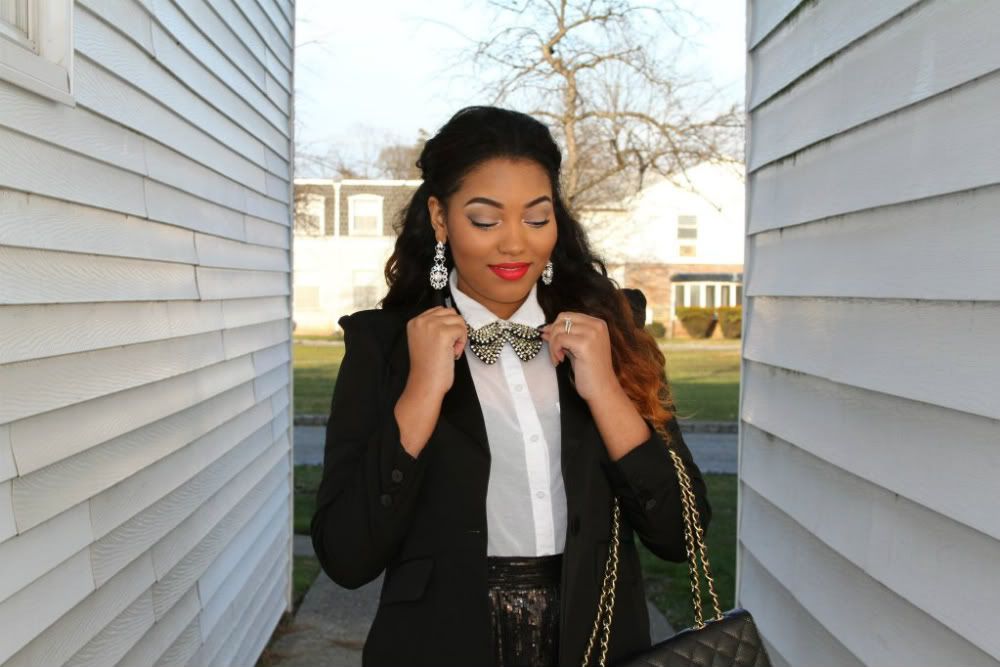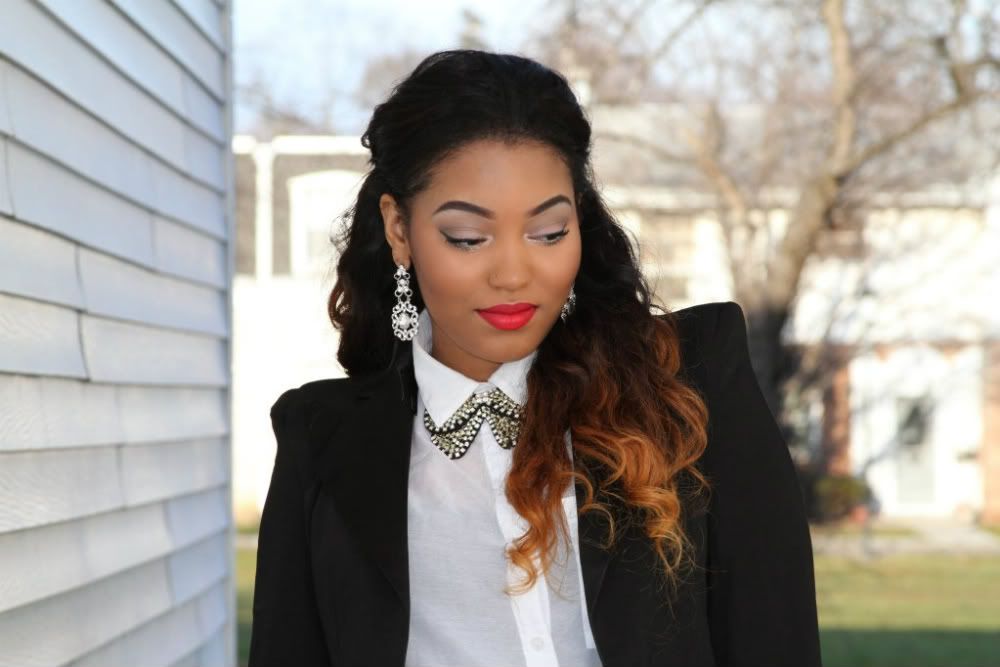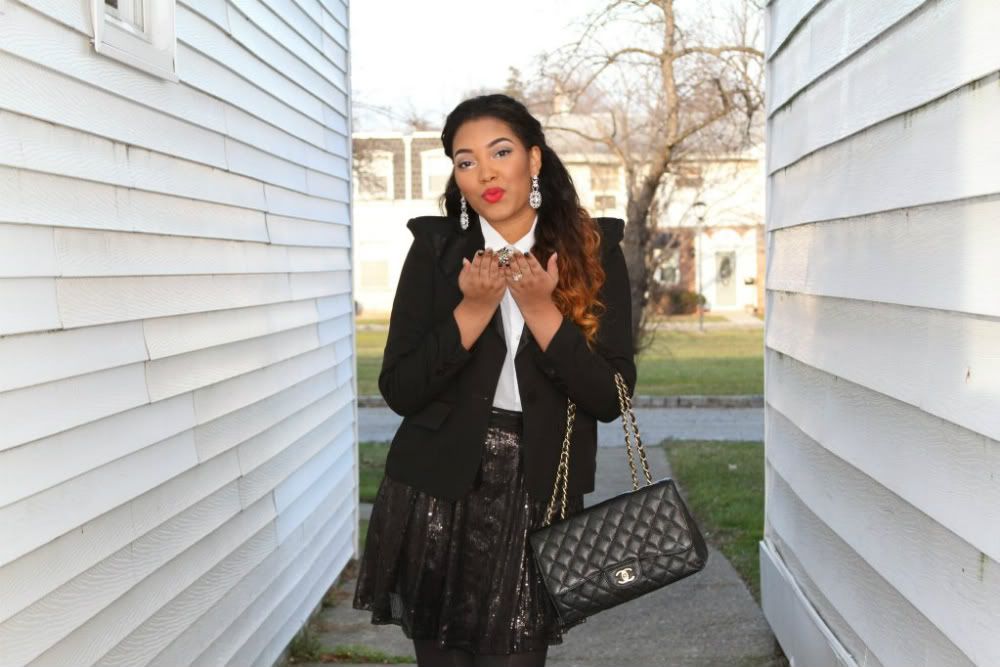 What I'm Wearing:
Blazer (
ShopAllThingsFabulous101
*SOLD OUT)
Top (ZARA)
Skirt (
Boohoo
)
"Bling" Bow Tie (
Boohoo
)
Versailles Earrings (
Jewelmint
)
Tights (ASOS)
Bag (Chanel)
Pumps (YSL)
Here is the outfit that I wore today for Christmas. I want to wish those who celebrate Christmas a very Merry Christmas! I hope that you were able to share today with your family and loved ones. Remember to cherish the time that you have with those you love because that is something that is priceless and cannot be replaced!
Happy Holidays!
Stay Fabulous!
xoxo